Events
Become A Hubby: Melbourne Information Night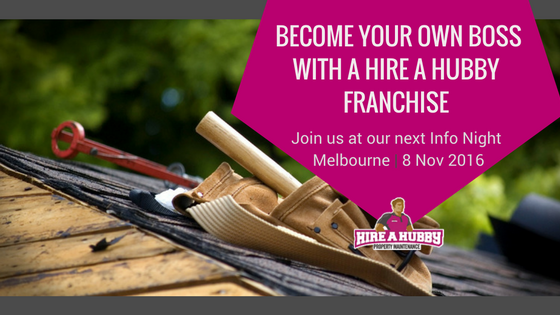 Interested in becoming your own boss and putting your handyman skills and business knowledge into good use? Come along to our free information night to meet the team and learn more about becoming a part of Hire A Hubby.

What will we cover?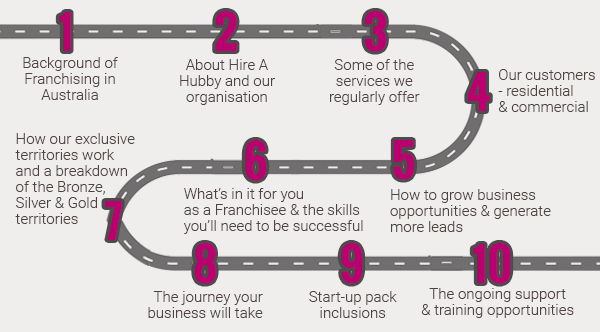 Plus, there will be a number of Franchisees at the info night to answer any questions you may have.
We do encourage you to complete an assessment and application form, and bring it along with you on the evening. A copy of these can be downloaded here:
Please email recruitment@hireahubby.com.au if you and/or your partner would like to attend the evening, or simply phone 1300 653 778.
We look forward to seeing you.