Blog
Hubby Profile: Simon from Hire A Hubby North Rocks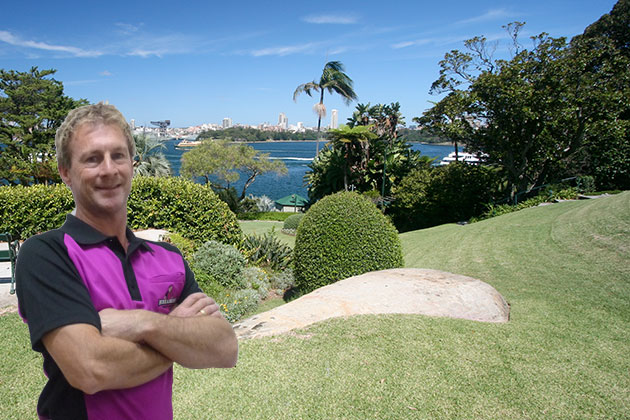 This month we sat down with Simon Steiner from the Hire A Hubby North Rocks, NSW franchise to find out how he's been getting on in his first year of business.
So Simon, what did you do for work before joining us?
I worked in Retail Marketing as a Senior Account Manager.  Prior to moving into an account management role, I was an Industrial Design Manager designing Temporary and Permanent retail displays.  I managed retail display design programs for brands such as LG, Philips Avent, Coca Cola and Revlon.
Wow, quite a change! What prompted your interest into Hire A Hubby?
It was in fact my wife that prompted me to look At Hire A Hubby.  After being made redundant from my previous role, I took some time off.  A number of parents from my children's school knew I was handy and asked me if I could do some work around their home. I really enjoyed this kind of work and my wife actually said to me, "You should be a Hire A Hubby" so I looked into it and she was right! I've never looked back.
After looking into it, what was the biggest influence for you to buy your own franchise?
I wanted a career change. A chance to be in charge of my own destiny. I researched a number of other franchises however nothing compared to the support and professionalism Hire A Hubby Franchise Operations. Their structure, systems and processes are of the highest standard.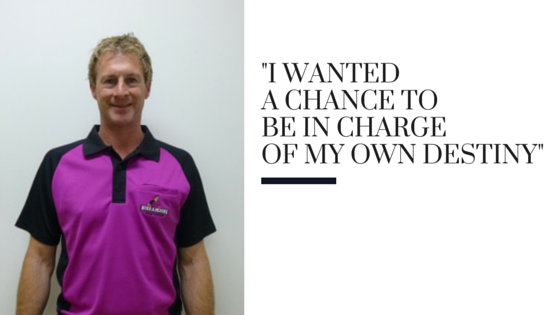 How do you find the training and support from the Hire A Hubby Operational Team?
The training was well structured with a good mix of theory and practical workshops. I received all the necessary guidance, support and systems training needed to hit the ground running on day 1.  Additional support is provided through the support of your Franchise Field Manager. They work closely with you assist with any ongoing requirements.
What's business like for you? What kind of customers are your servicing?
Business is booming! Within 4 months, I've employed 1 x casual employee and  a sub-contractor to assist me with the workload.  Most of our work is general maintenance and repairs and I've secured ongoing work from 3 real estates in my area which continue to feed me large amounts of work in addition to referrals.
What are you planning for Hire A Hubby North Rocks in the next 6-12 months?
I plan to secure 1-2 full time subcontractor or employees.
Finally, the Million Dollar Question, was it the right decision coming on board with Hire A Hubby?
Absolutely! I should have done this 10 years ago.
Thanks for your time today Simon!
There ya have it folks, another happy Hubby! If you're interested in becoming your own boss and running a successful business with the support and assistance of the Hire A Hubby Team, speak to our Franchise Managers today on 1300 653 778 or visit our Become A Hubby home page.