OPEN THE DOOR TO A NEW CAREER
We are looking for property maintenance professionals with experience in carpentry, plastering, tiling and/or painting. We are offering competitive salary packages depending on skills and experience in the Industry. If this sounds like you hit apply here or email [email protected] with your resume.
Why Work at Hire A Hubby?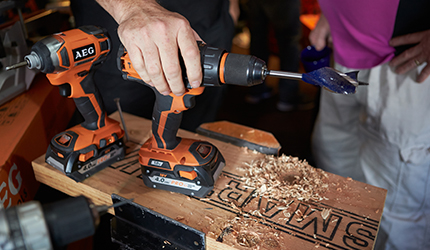 Fantastic Wages and Conditions
As a Hire A Hubby employee you will be paid a competitive salary inclusive of Special, Industry, Tool and Travel Allowances. In addition to the salary you will be  paid Superannuation payments and covered by Worker's Compensation Insurance  and Public Liability Insurance.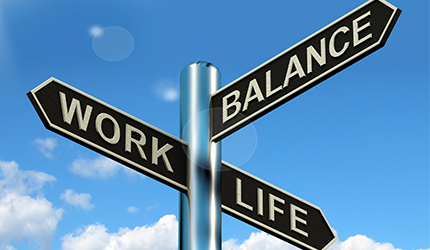 Flexibility
Our Hubbies have the flexibility to offer a number of employment arrangements to suit any circumstance. We value work-life balance and encourage flexible working hours to work around family commitments.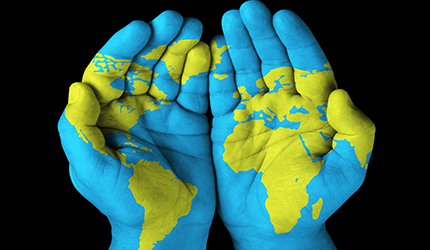 Geography
With a Hire A Hubby franchise in just about every suburb of every major capital city, you are more than likely going to be placed on jobs very close to home, reducing traveling time and increasing personal time. If there's a suburb that would be more convenient for you, we'll do our best to find a placement in that area.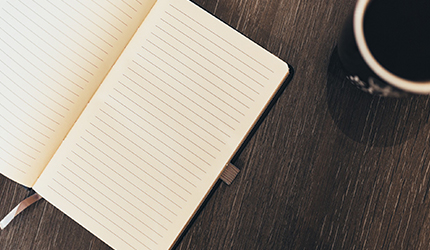 Business Vision
Working for a Franchisee within Hire A Hubby provides a unique opportunity to be part of a small dynamic business that is constantly growing. You will be there to help shape the vision of the Franchise as your careers progresses.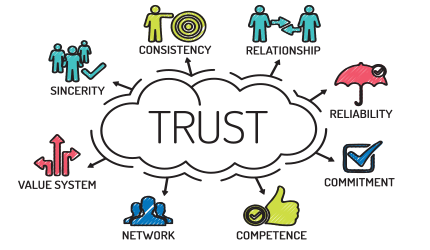 Employer of Choice
We understand the importance of consistency at work. Here you will be paid fortnightly, receive Superannuation and will be covered by Worker's Compensation. We only hire people we trust, and you can trust us as the employer of choice for handymen and tradespeople alike.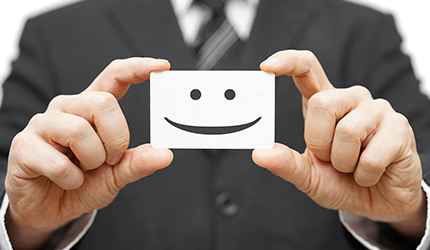 Rewards and Feedback
You will regularly be presented with feedback on your performance to aid your career progression through Performance Development Reviews and other informal meetings. Throughout the year, Hire A Hubby has many reward opportunities including Charity Golf Days and other events.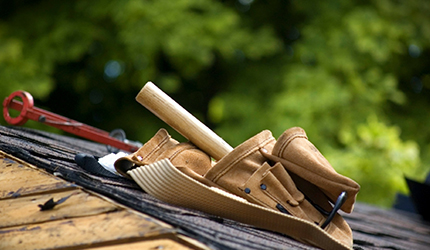 Variety in Work
As a Handyman we do all jobs from start to finish requiring a variety of skill sets. This means you are not stuck doing the same task all day. Our work is interesting, challenging and requires problem solving.
Career Path
We offer on and off the job training. As a Hire A Hubby employee, you have the opportunity to gain accredited qualifications such as Cert I in Carpentry.
Career Development
Develop a Career with Hire A Hubby
Hire A Hubby offers training and development pathways giving employees an opportunity to gain accredited qualifications. We also offer on the job training to help our employees develop their technical, business and leadership skills.
Handyman Qualifications
The handyman trade is not bound by the demarcation of traditional building trades which means that our Handymen are continually learning new skills and cross trades skills.
We have over 60 trade qualified Franchisees offering on the job training, apprenticeships, traineeships and other accredited building qualifications.
We also have an ongoing relationship with a number of RTOs and have a dedicated Learning and Development Team with Trade Training facilities in Brisbane, Sydney and Melbourne.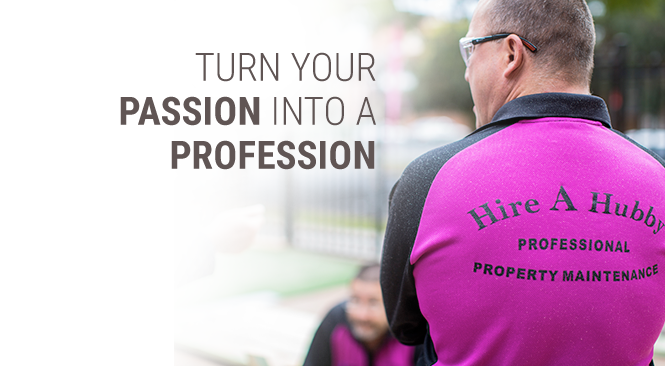 Business Skills
Our Franchisees are successful small business owners in their own right and hold highly developed skills in marketing, quoting, HR, finance, asset management. As an employee you will have the opportunity to tap into these business skills.
We have many examples of Franchisee employees learning the business and then going on to become a successful small business owner with their own franchise.
After developing these business skills, another career progression option is to join our Corporate Support Team based at our Head Offices in roles such as Franchise Development, Training, IT or Recruitment.
Leadership Skills
When working with Hire A Hubby Franchise, you will be given the support necessary to develop leadership skills. Many of our Franchisees are looking for employees to assist with managing workflow, quoting jobs, managing client expectations, materials and to contribute to the overall profitability of the franchise.
The leadership skills you develop here will put you in good stead for managing your own business in the future or for a Corporate Support Role.
Handyman and Trade Vacancies
Interested in building a career at Hire A Hubby – Property Maintenance Services but not in the position to become a Franchisee Business Owner? We are always looking for talented and motivated individuals to grow with our business.
Our goal is to provide customers with a complete handyman service, with attention to detail and a focus on the customer. Our business is expanding rapidly and we are seeking experienced handymen to join our local teams.
We are seeking Casual, Part Time and Full Time labourers, experienced handymen or multi skilled tradespersons to join our growing business to carry out a variety of property maintenance work in residential and commercial properties.
Hire A Hubby is currently hiring:
All positions require:
Current Driver's Licence and vehicle;
Construction White Card;
Criminal History Check; and
Eligibility to work in Australia.
Some positions may require relevant tools commensurate with the position and level.
Vacancy Locations
NSW/ACT
Griffith, ACT
Queanbeyan, ACT
Artarmon, NSW
Balgowlah, NSW
Belrose, NSW
Carlingford, NSW
Guildford, NSW
Hunters Hill, NSW
Ingleburn, NSW
Lane Cove, NSW
Lindfield, NSW
Manly, NSW
Narrabeen, NSW
Revesby, NSW
Rooty Hill, NSW
Ryde, NSW
St Ives, NSW
Sylvania, NSW
QLD
Burleigh Waters, QLD
Cannon Hill, QLD
Carina, QLD
Carindale, QLD
Everton Hills, QLD
Kedron, QLD
Kelvin Grove, QLD
Paddington, QLD
St Lucia, QLD
Toowong, QLD
Victoria Point, QLD
VIC/TAS
Boronia, VIC
Cranbourne, VIC
Eltham, VIC
Glen Waverley, VIC
Hoppers Crossing, VIC
Narre Warren, VIC
Nunawading, VIC
Reservoir, VIC
Seaforth, VIC
Franchise 2IC – No Vacancies
This role would suit someone who is great with their hands and their head.
Suited to a person that has the ability to be self-employed, but chooses not to, preferring the conditions and benefits of being an employee.
This role exists because the franchise business has grown to a size that the business owner needs a suitably skilled person with whom he can share many of the functions required in the day to day running of the business. It is envisaged the person in this role will have the skills, experience and confidence to run the business on behalf of the franchisee.
The nature of the work undertaken by Hire A Hubby Property Maintenance ranges from small domestic tasks through to larger projects, commercial and corporate work.
The person will have the desire and ability to work hands-on on a wide range of building maintenance tasks.  The person will also have People, Sales and Business skills.
SKILLS REQUIRED
HAND SKILLS
Experience in most domestic type property maintenance tasks
Good set of quality tools and ability to use them
Focus on quality outcomes and efficient use of time
PEOPLE SKILLS
Good personal presentation
Strong ability to communicate – verbal and written
SALES SKILLS
Strong ability to listen to needs and formulate solutions
Ability to calculate quotes for work and sell solutions
Ability to negotiate, cross sell and up-sell
MARKETING SKILLS
Ability to identify and follow up on business opportunities
BUSINESS SKILLS
Ability to manage people – staff and external contractors
Project management skills – formulate and manage project plans
Prepare and manage to Key Performance Indicator and financial reports
Ability to identify and implement business process improvements
If you feel you have what we're seeking, please send us your cover letter and resume, outlining your suitability for the role to [email protected].
Apply Here
Application Process

After your application, you will receive an automatic email confirming your application was received before it is passed to the relevant department. Dependent on the role you're applying for, you may be set a practical task where you can show your abilities across a range of areas that are commonly used in our day-to-day business.