At the start of the year, we looked at the latest colour trends including the 2022 Pantone Colour of the Year 'Very Peri'. 6 months in to the year, the popularity has now shifted in favour of warm natural tones. Even the choice of textures and finishes has swayed and now curves are back in fashion along with other softer patterns and forms.
Painting Your Interior Walls
Which Colour?
For the past few years, we've seen bold hues populate the mainstream in interior colour schemes but as we mentioned above, this is slowly starting to shift. Becoming more popular are muted palettes, lime-wash finishes and having those earthy plaster and natural warm tones in sight.
Dulux has recently curated their colour schemes for Winter . The on-trend colours include earth-based neutrals include a mix of clay, forest green, olive tones and charcoal purples. Dulux voted 'Olive Sprig DLX1125-4' as their 2022 Colour of the Year. Click here to read more.
Colour Palettes 
Here are a few examples of this year's popular colours from Dulux, Taubmans, British Paints and Benjamin Moore.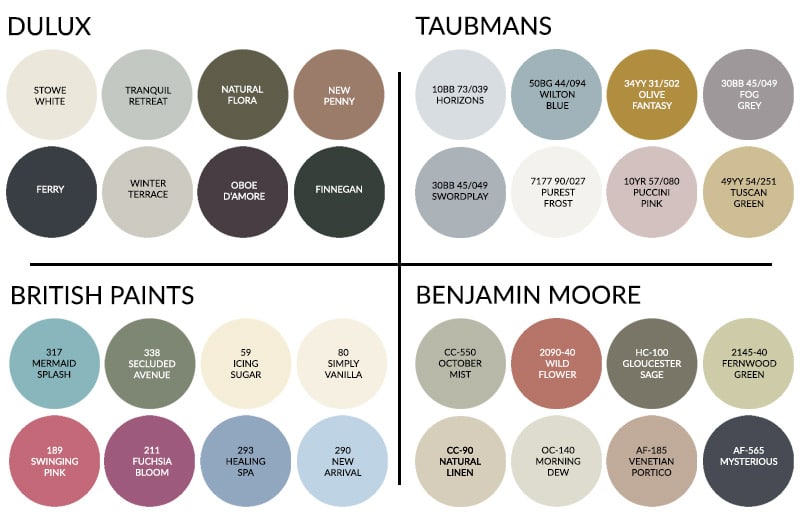 When to Paint Your Walls
On average, you should probably consider painting your walls every 3 – 5 years. Not only will it make your home look fresh, paring the right colours can transform the space.
When it comes to painting, our Hubbies are well prepped and can offer you a workmanship guarantee. From wall preparation, professional paint finishes to a complete clean up afterwards. To discuss your ideas and to arrange either a home visit or to book in a job, get in touch.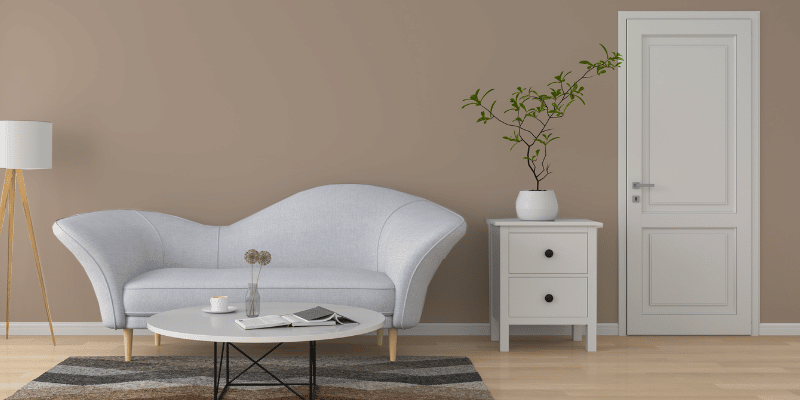 Flooring
When it comes to flooring, solid timber is always a great choice as it resists daily wear and tear. Having a good choice of hardwood flooring can increase value to your home. Popular choices includes white oak, which is perfect for applying against colour and glosses.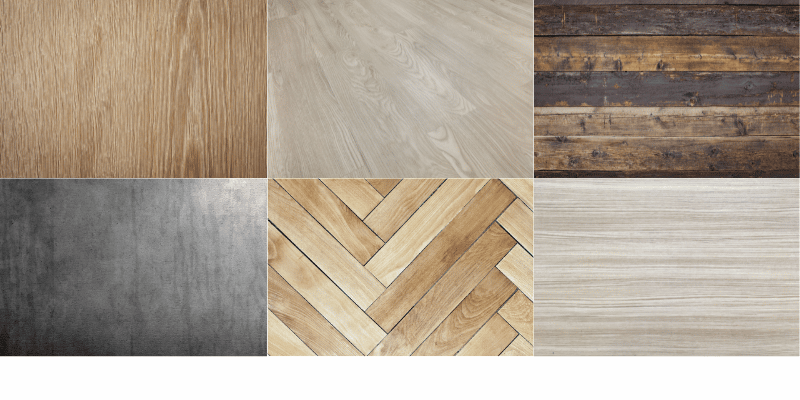 Laminate
Laminate if you don't have the budget for natural hardwood floors. Laminate is ideal for pet owners and resists scratches.
Weathered / Aged and Reclaimed Hardwood
If you like that vintage/retro feel, look no further than choosing reclaimed hardwood. The weathered and aged timber is eco-friendly and doesn't require cutting down new trees to produce.
Concrete
Concrete is extremely durable as a material and you can stain almost any colour you want to it. It has the benefit of being able to withstand moisture and stains after proper sealing. It becoming a fast and popular choice as it is also cheaper than hardwood flooring.
Parquet
Parquet flooring – where wood strips are arranged into a geometric design such as herringbone, gives a home a luxuriously grand feeling.  Parquet is still a popular choice – A timeless classic which never goes out of fashion.
When to Replace?
Flooring (when carefully looked after) can last a very long time. The only issue with wooden floors is that they have a habit of showing their age with scratches and chips. The benefit of having hardwood floors however is that they can be sanded down a limited time to produce a scuff and scratch free floorboard.
If you are considering having new flooring installed, speak to Hire A Hubby. From repairing existing floors to replacing floor boards – Hire A Hubby can take care of it all.
Tiling
From the kitchen and bathroom, through to the living room or garden – tiles are so durable that they can be used almost anywhere.
Timber-looking tiles have grown in popularity over the last few years. The benefit over wooden looking tiles as apposed to natural wood means they won't warp or scratch as easy as they would otherwise, it also means you'll no longer have to worry about termite damage.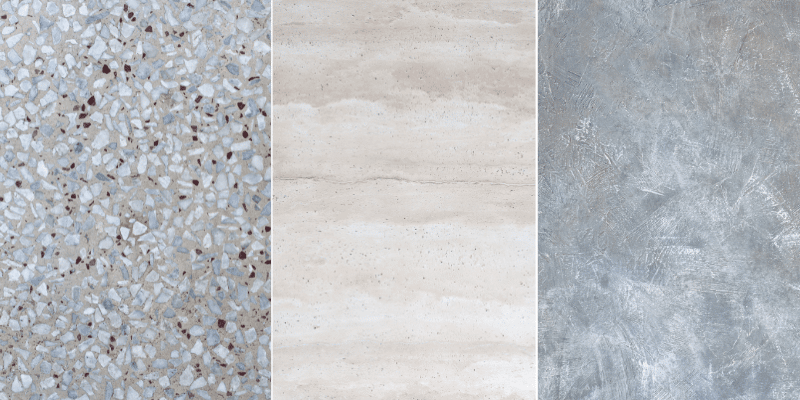 Following the paint trend, there are now a lot more natural organic colours available when choosing your tiles. Terrazzo a composite material consisting of chips of marble, quartz, granite, glass, or other suitable material. It is fast dominating the Australian market similar with the concrete trend.
Travertine is a natural stone that exists in white, tan, cream or rusty coloured varieties. It's smooth yet weathered appearance has helped it keep its popularity and versatility as it is often used in bathroom, living areas and for aesthetics around the home.
Ready to Book?
After you've done some more research and considered your options, when you're ready to get things started, arrange a Quote by calling 1800 803 339 or click here to Book online.