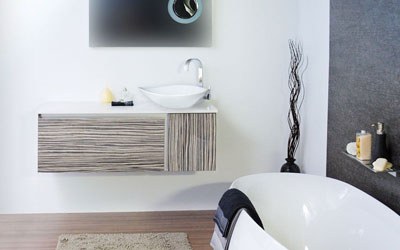 Choosing a bathroom vanity is like choosing the lounge suite for your living room; it is one of the more important design features in the room. And with plenty of options to choose from, sometimes it's difficult knowing where to start.
This week our Hubbies have narrowed it down to a few basic options, with a brief look at what to consider for each.
Option 1. "Off the shelf" vanity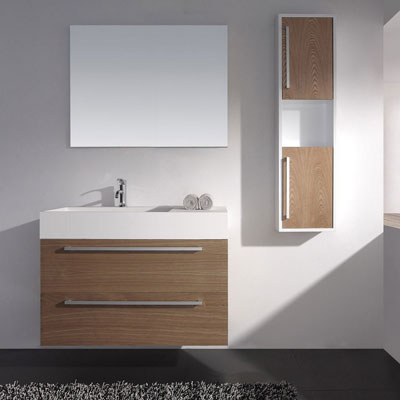 (Source: bathroombazar.com.au)
Retailers like Bunnings Warehouse, Reece Bathrooms and IKEA offer "ready to install" vanities that come in various sizes, colours and styles, from wall hung vanities through to options on legs. Typically, wall hung vanities are easier to clean around and under, without legs getting in the way.
Option 2. Custom made vanity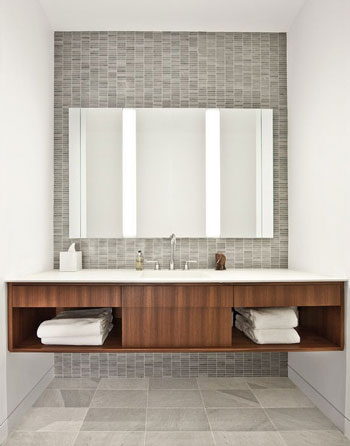 (Source: renovationd.com.au)
While it could be the more expensive option, a custom designed bathroom vanity will make the best use of space, fitted exactly to the dimensions of your bathroom and maximising bench and storage space to suit your needs. Ask your local Hire A Hubby handyman about custom built vanity units.
Option 3. Sideboard vanity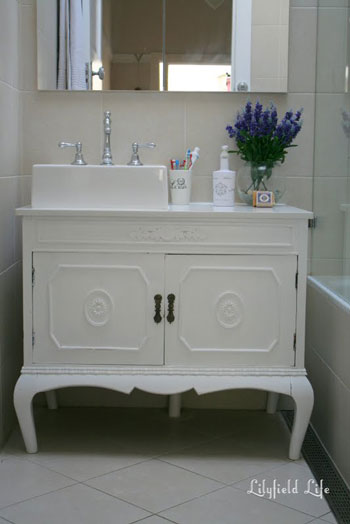 (Source: renovationd.com.au)
If you want to add character to your bathroom, sideboard vanities are becoming an increasingly popular option. Particularly so if you can't find a vanity you like, but you have a piece of furniture you'd like to restore as the new centrepiece in your bathroom. Then it's a matter of finding a nice basin and taps to match.
For more handyman advice or to speak with your local Hire A Hubby about the best coverings for your windows, give him a call on 1800 803 339. Alternatively, you can visit website www.hireahubby.com.au or get an obligation free quote here.