A lot of planning goes into Christmas – setting up Christmas decorations, cleaning the house ready for visiting family, and buying all the food and presents ready for Christmas Day.
However, one thing people often forget is that some things around Christmas – particularly furniture and presents – require a fair amount of assembly and can be quite tricky. The problem is Christmas day is often too late to be calling for help.
So to avoid disappointing your kids at Christmas, here's a heads up on a few things to look out for:
Outdoor Toys
Trampolines, swing sets, basketball rings and bikes are just a few of the things people underestimate putting together. Read the instructions and see if you have the appropriate tools, skills…and time.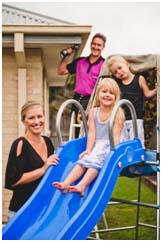 Flat Packs
If you're buying new furniture that comes in a 'flat pack', again think about how difficult it is to assemble. Often people will try putting it together themselves first and then call for help when it's too late. Sometimes they even damage it in the process.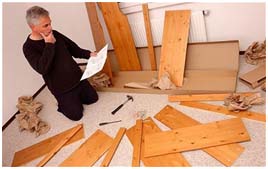 Buying Online
If buying items online, pay close attention to the delivery date – remembering couriers take a while around Christmas – as well as what tools are required for assembly or installation.
Home Preparation
Think about other jobs around the home you might need a hand with. Giving the BBQ area a scrub, oil-coating the deck or tidying up the backyard should all be done in the weeks leading up to Christmas – that means starting now.
For help with assembling toys, flat packs or property maintenance in time for Christmas, give your local Hire A Hubby a call on on 1800 803 339 or book a quote online HERE..
Don't leave it until it's too late!