Not all of us are lucky or rich enough to get the dream home we've always wanted.
Purchasing a house is a big investment and many of us do not have the means to undergo a major remodelling project. Well, you don't have to wait for decades before you can turn your house into your dream home. Sometimes, simple changes can truly transform the look of your house.
Take a look at these simple remodelling tips we've prepared that can get you started towards your dream home.
1. Adding Framed Mirrors on Doors
If you have flat panel doors in your home, they may make your home look boring and outdated. A simple remodelling tip you can do is adding framed mirrors on top of it. Not only will they serve their purpose, but they will increase any room's aesthetic appeal, making it look more spacious. Just remember to paint the frames of the mirrors the same colour as the door to make them look as if they were built into the door.
2. Painting your Ceilings
You would be surprised how much you can transform any space by changing the colour of your ceiling. Choose an ultra-flat paint to hide imperfections and eliminate glare. However, the best choice of colour would be something that complements the rest of your décor.
3. Painting or Re-Staining Oak Fixtures
Re-staining oak fixtures can add a bit of luxurious feel to your home. If you have the time, you can do this project yourself. You can do this on your stairs or kitchen cabinets. The steps include sanding, cleaning and applying at least three coats of stain.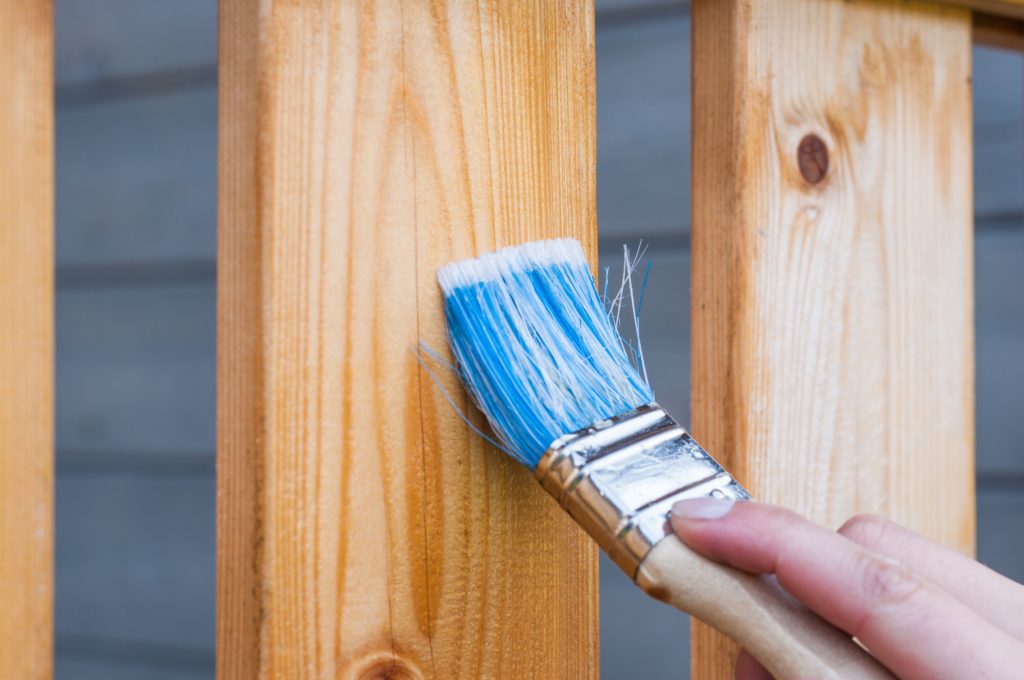 4. Upgrade Your Shower Insert's Look
You can also give your bathroom a new look and feel just by adding ceramic tiles or natural stone to the area in between your shower insert and the ceiling. Doing so will give your bathroom an upscale look. The great thing about this is that you can see the design even when the shower curtain is closed. Moreover, it is also functional as ceramic tiles tend to resist water and mould build-up.
5. Paint your Tub & Sinks
The daily wear and tear can make our sinks and tubs look old. Whenever we use or clean them, the chemicals damage the coating, making them look worn-out. If you have the budget, you can replace them. However, it is important to note that such remodelling project can be costly.
Thankfully, there is a more affordable option. You can give your sinks and tubs new life and still make it look luxurious by using epoxy paint. If you are not skilled in the painting department, it is best to hire a hubby to see better results. Even after several months or years, your sinks and tubs will still look as if they are fresh off the shelf.
6. Add a Kitchen Backsplash
Having a kitchen backsplash offers benefits on functionality and aesthetics. If you think you have a plain-looking kitchen, then installing a backsplash made of marble or ceramic tiles may be the solution. They are practical as they protect your walls from spills and oil splashes. Aside from that, they are easy to clean and quite durable. There are also several customisation options, from colour to material. With a beautifully installed backsplash, you can have a fixture that can also be an aesthetically pleasing focal point for your kitchen.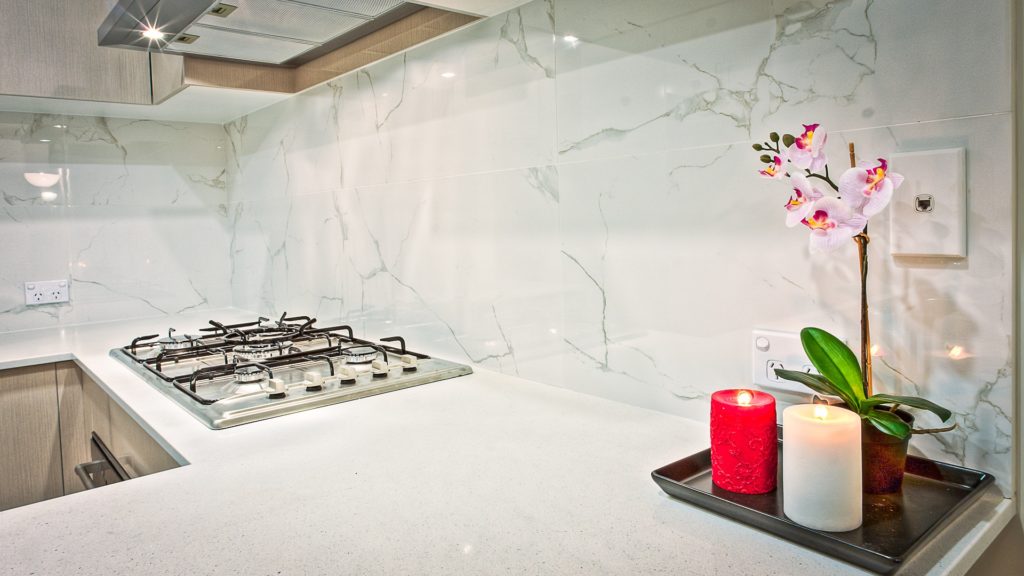 7. Use Area Rugs
You can add texture or warmth in your home just by adding area rugs. If you want to add character or personality to your living space, rugs are one of the best solutions you can use. Adding those also make your house look comfy. Just make sure you choose designs that complement your home's décor.
8. Spruce Up the Space Below your Stairs
Most of us use the space below our stairs as a closed storage space. However, there are better ways to use this area. You can make it more functional by installing roll-out drawers. In this way, you can easily organise the items you place in it. The other option would be to turn it into a bookshelf. You can put your favourite magazines or book in there or decorate it with succulents and framed photos.
9. Hang Wide Curtains
Do you have small windows? Create the illusion of expansive windows by hanging your curtains high and wide. Make sure that you choose drapes that reach your floor to create drama to the space. Hang them almost to the level of the ceiling and make them wider than the windows.
10. Replace the Covers of your Light Fixtures
Replacing outdated light fixtures can be expensive. However, the more cost-effective option is changing their cover. Even simple changes like covering up brass using matte paint can give any space a much-needed update. If you want to take your remodelling project further, you can replace the cover of light fixtures with crystal chandeliers or with a contemporary drum shade.
11. Install a Frame around your Television
If your TV sits in your living room, it is probably one of the first items that guests see when they visit your home. Since it is the main focal point of your living space, it is only fitting that you spruce up its look. You can do this by installing a frame around it. Make sure that the frame matches the overall theme of your décor to let it complement your interior space.
12. Paint your Main Entry Door
Your main entry door is one of the essential pieces that reflect the character of your home. If it looks old and sad, you are giving out the impression that your home is not properly taken care of. You can update its look by repainting it. If the surrounding walls have a light colour, a dark or quirky shade for your door would give it a nice touch and character. You can do this alone and yet transform the overall appeal of your home.
So, there you have it – twelve easy remodelling tips that can transform your simple house into the dream home you've always been aspiring for. These may be simple changes to your home, but always remember that a little improvement goes a long way.
Book a free quote with us and let's get your remodelling project started!