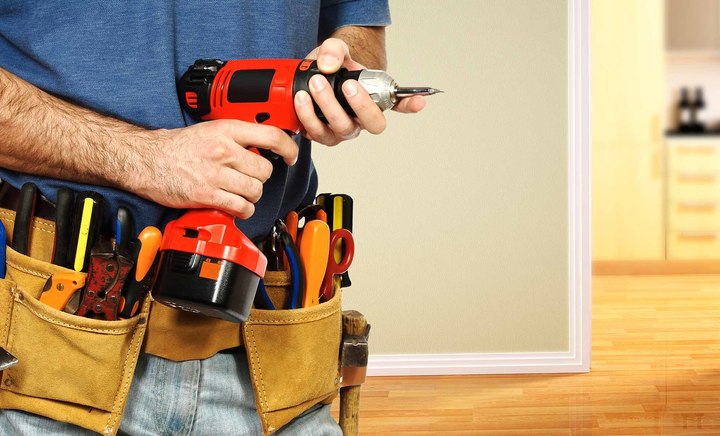 With Autumn well and truly upon us, now is a good time to take care of those home maintenance jobs around the house before the days get shorter and colder. We've compiled a list of the top 5 things to check and fix around your home. Tick these 5 items off your list, and you can rest easy knowing that your home and garden are ready for winter.
1. Roof and Gutter Repairs
Remove leaves and debris from gutters and downpipes. Clogged gutters during heavy rain can cause water to pool and damage your roof, ceilings, and walls. Check your roof for any holes, cracks, or rust spots that need to be repaired.
2. Replace Leaking Taps and Shower heads
Leaking taps and shower heads are not only annoying, but contribute to excess water and energy consumption.  A slow leaking tap can waste up to 20,000 litres of water per year. If it is a hot leaking tap then convert that wasted water onto your energy bills as well as your water bills. 
3. Seal Windows
Sealing around the frames of windows helps boost winter warmth and cut energy costs. Also checks for cracks around your windows, on the inside and outside walls. Cracks around window frames may be due to faulty installation, no lintels in place, or other issues such as movement caused by settlement and subsidence. 
4. Seal Doors
Sealing the gaps between doors and door frames is one of the most effective ways to draught proof your home and help reduce your energy consumption and costs. Over time, a door's weather seals can rip, compress, bend, or wear out so it's worth checking what state they're in and replacing seals where needed. Also consider installing a plastic or metal door seal with a wiper or weather stripping to the bottom of external facing doors to prevent cold air coming in (and warm air escaping), along with insects, dust, and noise.
5. Prune Trees and Hedges
Pruning your trees in Autumn will help prevent damage from fallen branches and trees during winter storms. It also allows sunlight to filter through to your garden and home providing more warmth and light throughout the day. You will also be helping your trees and shrubs get ready for strong and healthy Spring growth.
Taking the time to check these things in and around your home will help keep your property maintained to its best potential while boosting your energy efficiency and reducing your costs.