Ever been short on ideas to transform your home into a vibrant and welcoming place? Last week we looked at how to create warmth in the bathroom during autumn.
This week our Hubbies are looking at the different methods to create a glow around the home using the colour yellow, to not only put you in a great mood during the colder months but also to potentially add value to your home.
Choosing the right shade
There are plenty of shades to choose from ranging from light and airy through to deep and dense – depending on what mood you are going for. Choosing light yellows or eggshells for the interior will make your home appear larger.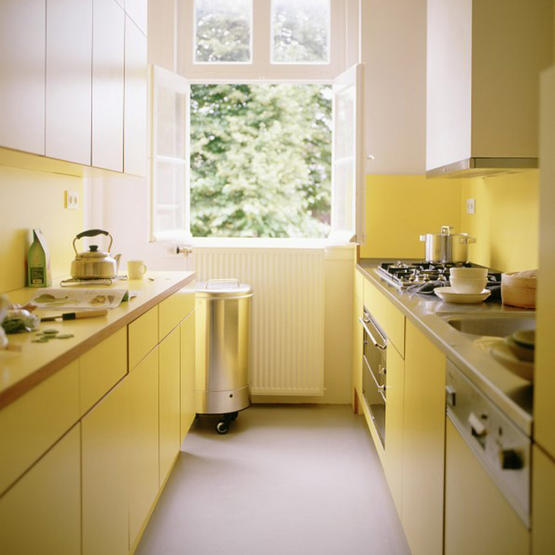 Warm Entrance
Paint the front door for a great first impression of your home and compliment it with items that have hints of yellow near the entrance. This may include paintings or decorative ornaments.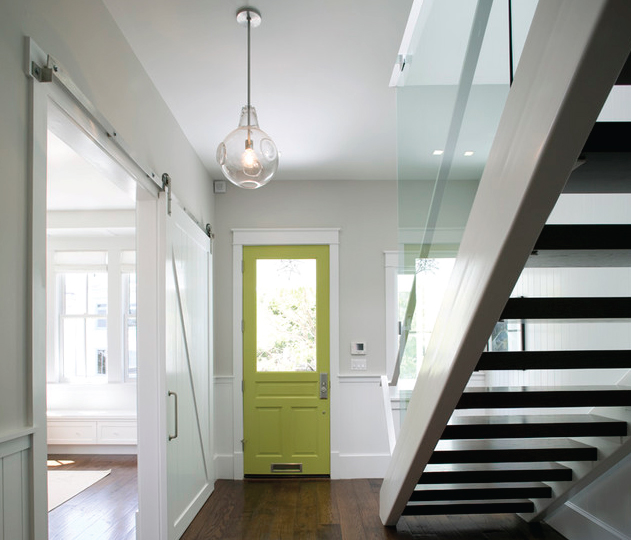 Enticing Living Room
A yellow feature wall surrounded by other items containing splashes of that colour also creates a crisp and consistent look and feel for a room. See the image below for a yellow feature wall with white and yellow curtains. There is also matching furniture and fittings.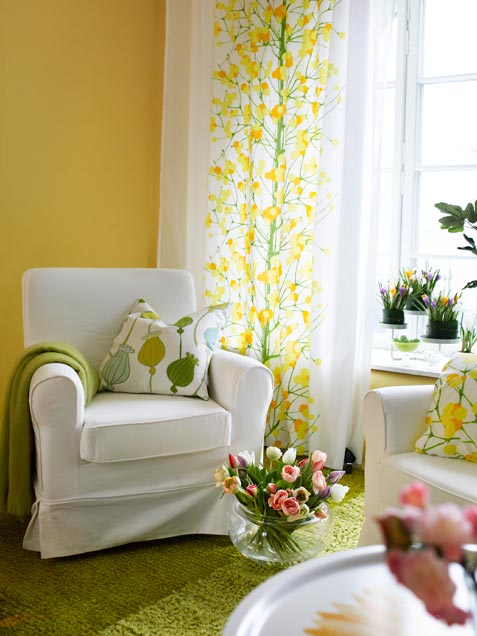 Lively Kitchen
Kitchens are often the focal points of a home, and installing coloured cabinets and drawers is a great way to add rich character to it. You can team it with grey walls and countertops for a vibrant but warm space. If you're not sure how to do the installations yourself, give your local Hire A Hubby a call.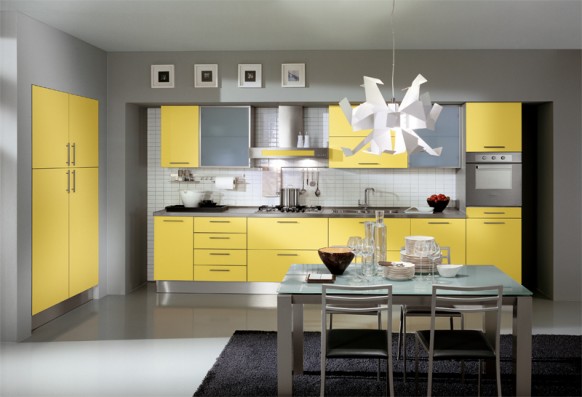 There are endless opportunities to brighten your home with a warm glow this autumn. These are just a few ideas to get you started.
If you need help or advice with your projects please give your local Hire A Hubby a call for an obligation free quote on 1800 803 339 or visit the website www.hireahubby.com.au.