Thinking about re-roofing your home? There are a few things to consider to make sure you get the right roof for your property.
The two main things to look out for when selecting your roofing material is quality and longevity. You'll want a roof that can withstand the test of time and won't be prone to cracks, weathering and discolouring.
So, what type of roofing should you choose?
Composite Shingle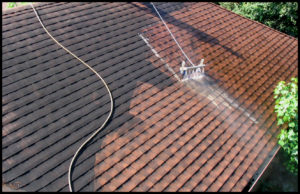 Composite shingle roofs are the most popular choice of roofing material due to their lower cost and affordable installation. Made to look like a natural material like wood or slate, they're usually made from synthetic materials like fibreglass or polypropylene. Their low cost will generally reflect their longevity. Composite shingle roofs last around 15 – 50 years before they start to show signs of wear and tear or aging. To make them last longer, eliminate moss as soon as it starts to grow.
Standing Seam Metal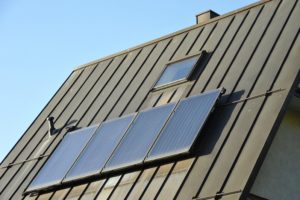 Probably the best option for extremely cold or snowy weather, a standing seam metal roof is very sturdy and can withstand harsh weather. A standing seam metal roof has vertical panels with two seams per panel and can be made from steel, aluminum, and copper. These roofs can last between 30 and 50 years.
Slate tiles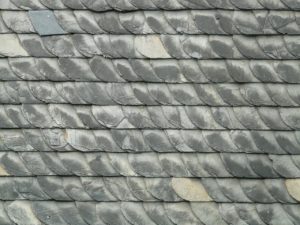 Slate is possibly the most durable of all roofing materials, but is also a little more expensive to purchase and install. It is made from stone so your home will need to be strong enough to bare the heavy load. One major benefit of slate tiles is that they are fire resistant. They are also an environmentally friendly option. They're made from natural stone, so they don't emit harmful pollution during the manufacturing process, like synthetic roofs do.
Terracotta or spanish tiles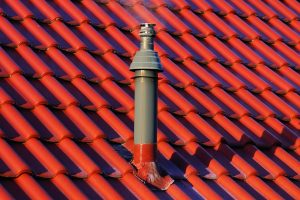 Terracotta or spanish tiles are very sturdy and can last more than 100 years if installed well. Being made of terracotta, they are not prone to warping and splitting like wooden roofs are, but they can become brittle with age. To make them last, make sure they are sealed with a protective layer like paint or roof sealant, avoid walking on them and clear branches that could fall onto your roof.
Whether it's roof replacement, restoration or roof repairs and guttering, Hire A Hubby have you covered. From facias to downpipes or skylights, vents and loft areas. Our hubbies can help you with your roofing selection, installation or your repairs. Get in touch today to arrange a free quote.