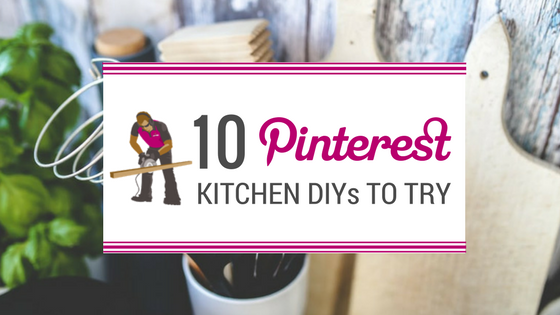 Pinterest, the world's catalogue of ideas, has become a marketplace for those looking to get a little handy around the home. There's near enough a Pin for every room and every type of DIY you could think of and as March is DIY month for Hire A Hubby, we had a look to see what our top 10 picks were for the kitchen.
Now, these are not tried nor tested so if your Pinterest DIY turns into a Pinterest FAIL then you only have yourselves to blame! Let's get started…
1. BUILD A BREAKFAST BAR
If you're lucky enough to have a little alcove in your kitchen, a breakfast bar could be just what you need.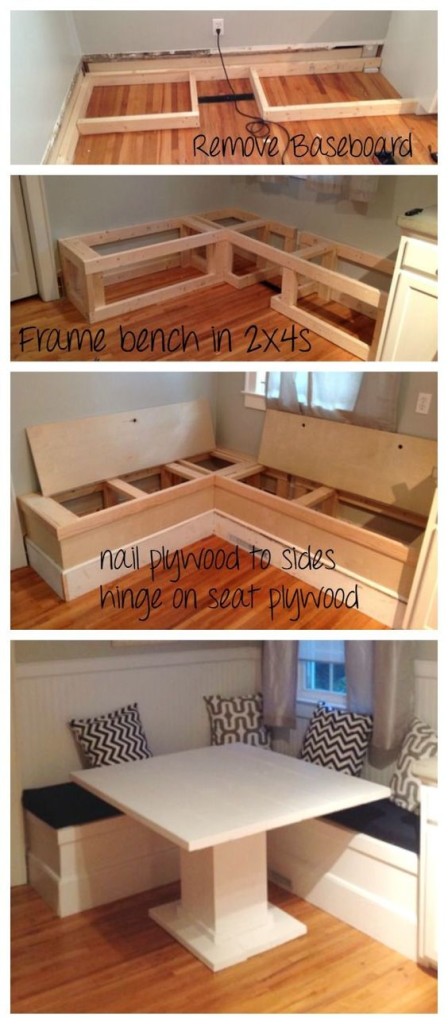 2. KEEP IT CLASSY WITH SPRAY PAINTED FRIDGE MAGNETS
From playground to perfect in just one spray can of paint.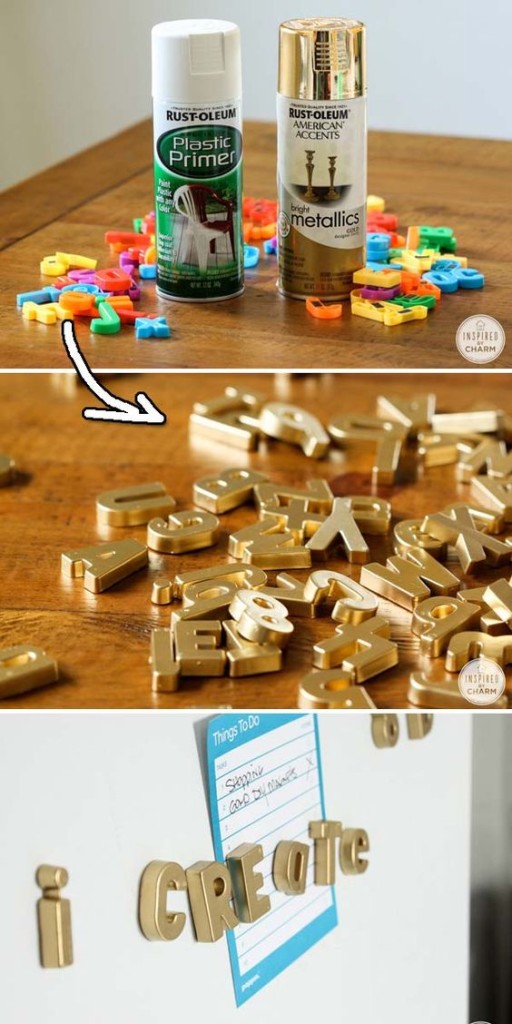 3. HOUSE YOUR CARBS IN APOTHECARY JARS
Apothecary jars = aesthetically pleasing way to store your pasta and rice.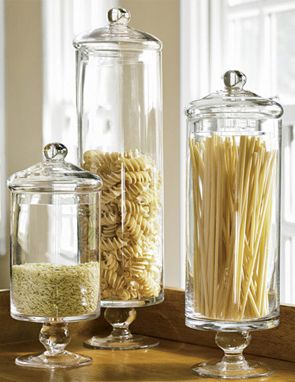 4. JAZZ UP YOUR FRIDGE WITH WASHI TAPE
Number 4 on our list was one we tried earlier, Gina from our Marketing Team transformed her fridge with the help of some colourful tape. "This one gets very tiring, very quickly, hence the lines turning out less than straight!"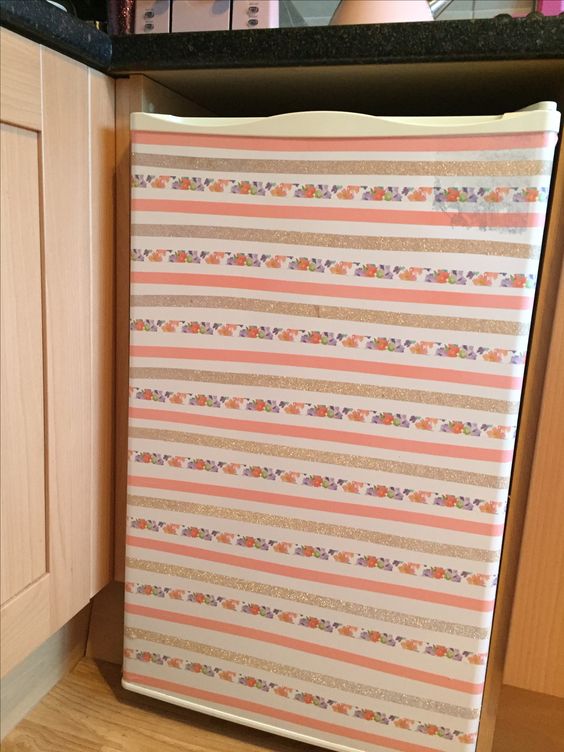 5. TURN SHIPPING PALLETS INTO AN ISLAND
This is one of our favourites! What a centrepiece.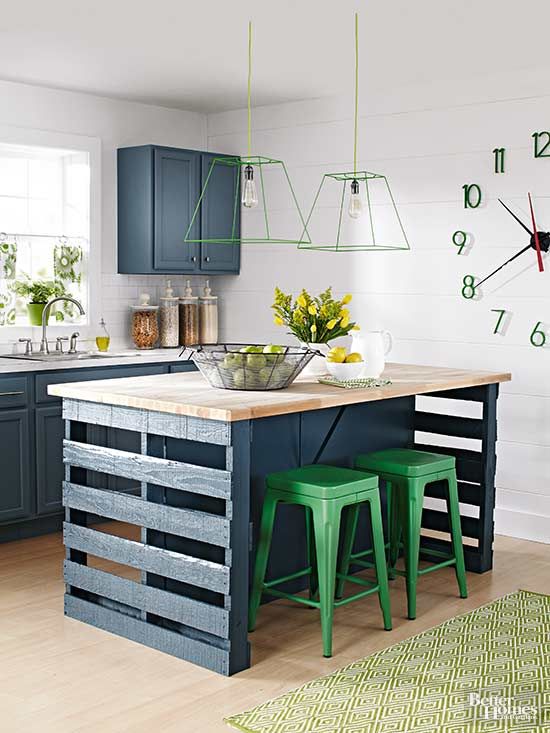 6. CONSTRUCT A BEVERAGE BAR
The ultimate welcome; morning, noon and night.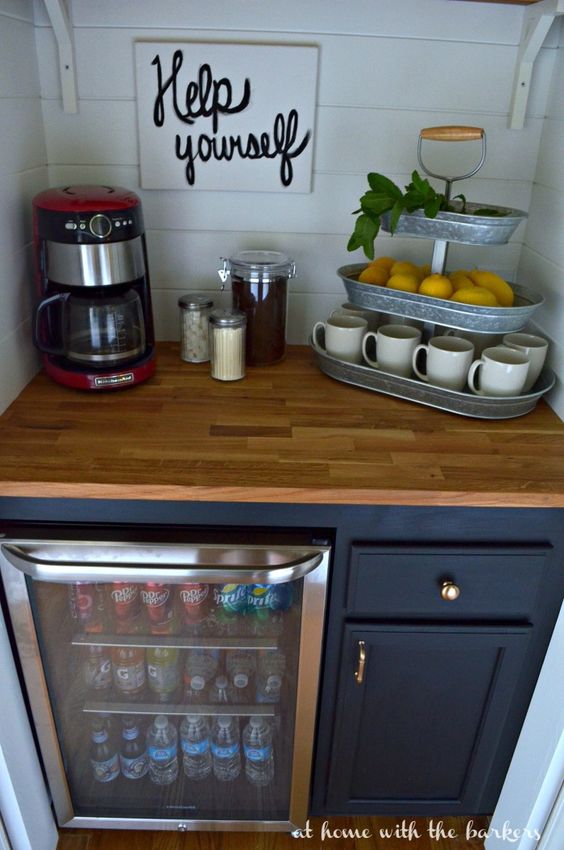 7. WHAT'S FOR DINNER? MAKE A CHALKBOARD MENU
Making meal planning even easier.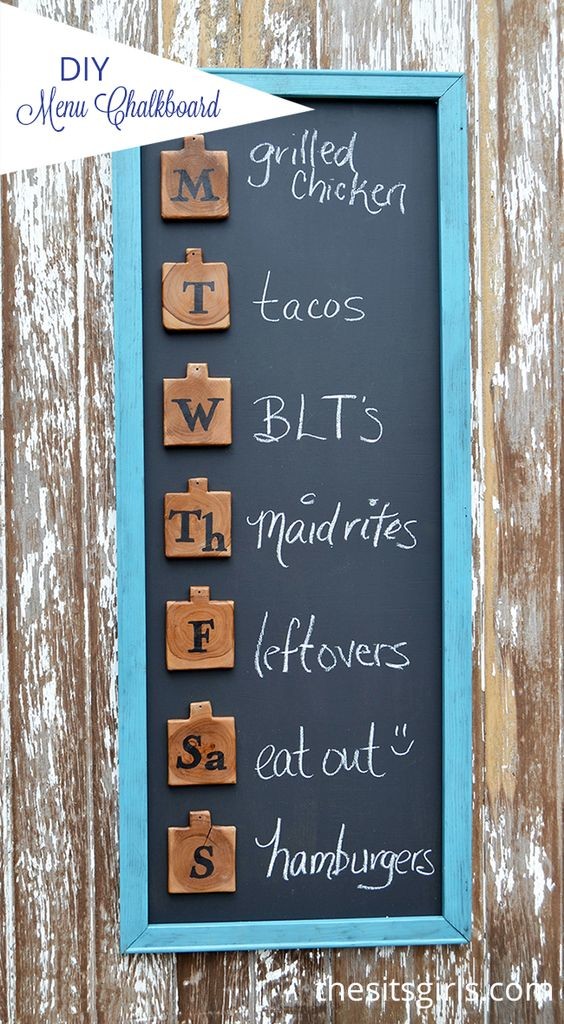 8. REPURPOSE MAGAZINE HOLDERS INTO FRUIT RACKS
Here's one we wish we thought of sooner! A great way to brighten up your kitchen too.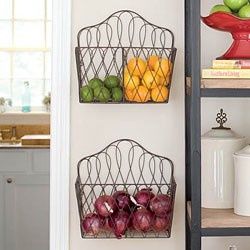 9. CREATE STORAGE FROM CRATES
Remove one of your cupboard panels and replace with crates and voila – storage to keep everyone happy.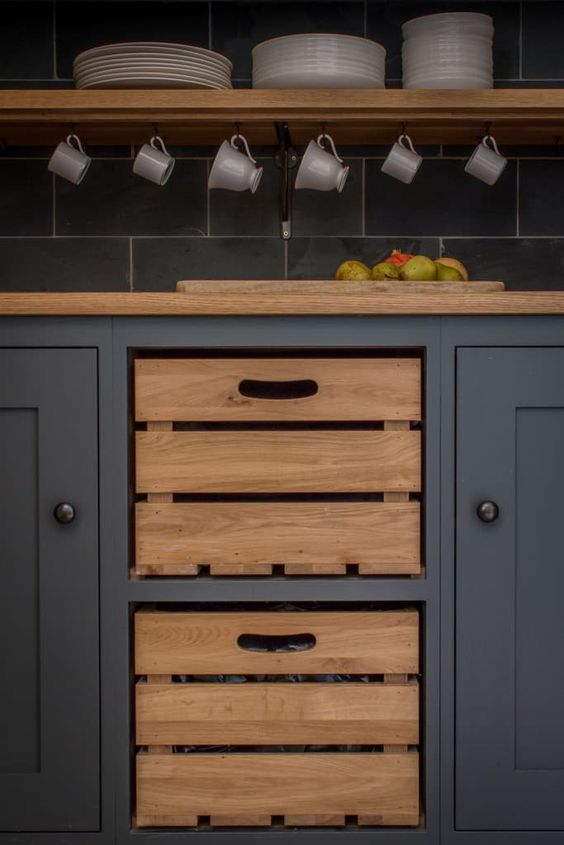 10. CHANGE THE FACE OF YOUR KITCHEN BY REPAINTING YOUR CUPBOARDS
We are big fans of the two-tone kitchen cupboards.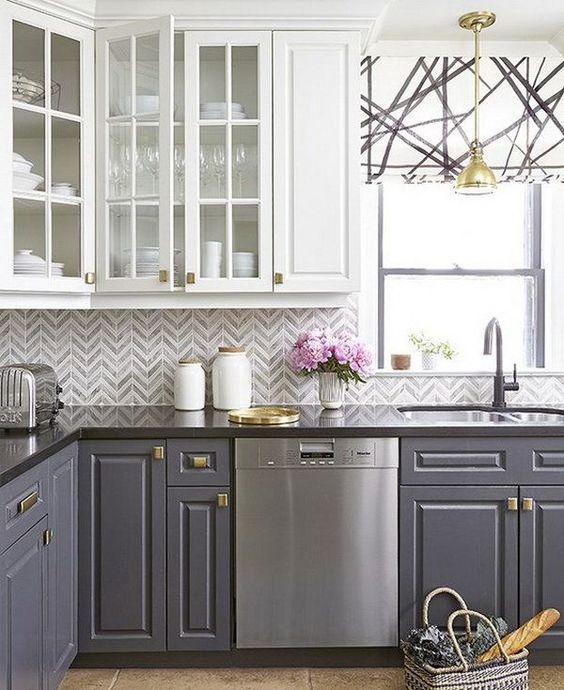 …and there we have it. Let us know how you get on!
Better yet, give your local Hubby a call on 1800 803 339 to guarantee that your Pinterest DIY is no fail.