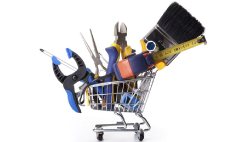 There are lessons to be learnt watching teams on Channel 9's The Block running frantically around the hardware store searching for the right shade of paint or the perfect tile combination. This wastes a lot of time (and potentially money) through buying items that are the wrong size, colour or even completely forgotten.
When it comes to renovating and property maintenance, it is important to be organised when shopping for materials and tools. Here are 5 tips from our Hubbies on how to tactically plan your trip to the local hardware or home ware store.
1.    Make a Budget… and Stick With it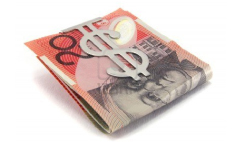 Before you go shopping, make a budget of what you can realistically afford and stick to it. Often you can find yourself tempted by more expensive materials.
2. Make a List
After you've budgeted, make a list of exactly what you need to buy. This will save you time when you're in the store and ensure your shopping goals remain on track (how many times have you left a shop with more things than you need?). Don't be afraid to ask the shop assistants for help – that's what they're there for.
3. Take Samples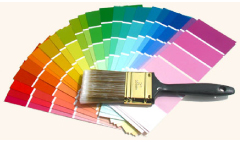 Need a particular colour for the wall or a certain shade of polish for the floor? Before you make a choice (and potentially the wrong one) take some samples home with you.
4. Photograph Your Room
If you have a wide scope of ideas and are unsure on where to start, bring in a photo of the room or space you are working on as a guide. Mobile phones make this much easier to do! Having a photo on hand will help you choose what you need.
5. Do Your Research
It's always worth your while doing a bit of research before hitting the shops. This includes assessing your ability to perform the job at hand.
For expert advice or an obligation free quote, call your local Hubby on 1800 803 339 or visit the website www.hireahubby.com.au.
The Block: All Stars airs on Channel 9 tonight at 7pm.