Our research shows outdoor maintenance is the most uncompleted job around the home, with around one-fifth of home owners neglecting year-round jobs like tidying unruly backyards, fixing damaged fencing, cleaning gutters and spraying weeds.
With summer just around the corner bringing fire and storm risk – and NSW already experiencing the full effect of a wild weather event – this week we'd like to give you five tips to prepare your home ready for summer and all that it brings.
Rooftops
Clear dry leaves and debris from gutters, and install metal leaf guards if you're in an area at high risk of bushfire. Gutters blocked by debris can also cause overflowing water to run down the inside of your walls, causing serious damage.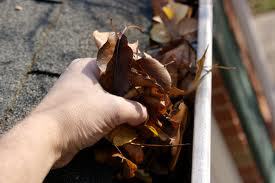 Lawn maintenance
It's the simplest thing to do, but people often neglect it. Keep your lawn short and remove any build-up of materials like dry leaves or dead branches that are flammable or can cause damage to your home in strong winds.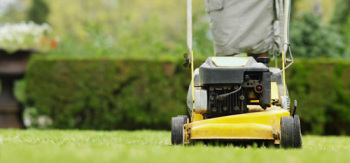 Secure loose items
Keep timber, woodpiles and any flammable materials such as petrol away from the house, covered and secure. Also ensure damaged structures such as fencing are fixed and secure.
If a storm is approaching, ensure all outdoor settings such as table and chairs, clothes line and pot plants are all secure.
Backyard drainage
If your backyard is prone to flooding in heavy rainfall, you may need to build water trenches or install a long term drainage solution. These options prevent flash flooding and soil erosion. Speak with your local 'Hubby' about the best approach for your backyard.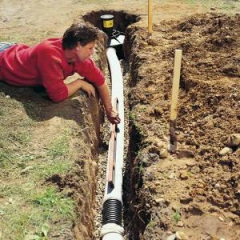 Nearest access to water
For those in areas at risk of fires, consider your nearest water access point and ensure you have a long enough hose to reach all sides of your house.
It's better to be safe than sorry! If you don't have the time or skills to prepare your home for the summer season, give Hire A Hubby a call on 1800 803 339 or book a quote online here.