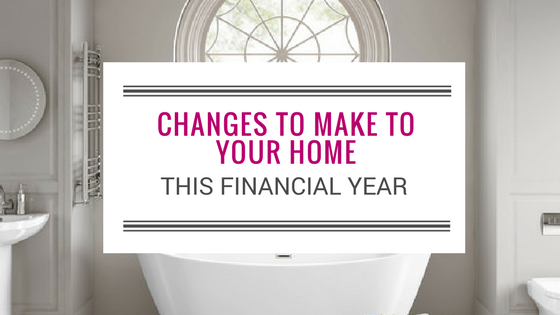 It's almost that time of year again for a tax rebate and just in case you're wondering what to spend it on this year, why not make some home improvements? We've got a few suggestions below, courtesy of Houzz.com.au, for each area in your home that you might be interested in!
KITCHEN
At the heart of the home, there is a never ending list of the improvements that you could make here but some of the coolest gadgets we've got our set on are:
1. STORAGE
2. DRAWER INSERTS
3. WINE DRAWER & CABINET
4. MOSAIC TILING
BATHROOM
Find the time to relax with a new tub or maybe re-fit your bathroom to have his and hers sinks:
1. FREESTANDING TUB
2. TIMBER & BRASS SHOWER HEAD
3. APAISER STYLE SINK
4. BAMBOO LAUNDRY BASKET
BEDROOM
It's very important that your bedroom provides you with a serene and calming atmosphere so that you can get the proper rest you need for your busy life. Here are some improvements we'll be adding to our bedrooms this financial year:
1. MOTHER OF PEARL MIRROR
2. A COMFY CHAISE
3. A BEAUTIFUL TABLE LAMP
4. FRENCH PROVINCIAL DOONA COVERS
LOUNGE ROOM
No home would be complete without a fabulous lounge room, fit for all the family:
1. BIRDS OF PARADISE CANVAS
2. NESTED TABLES
3. CONTEMPORARY BOOKSHELF
4. A FOUR-SEATER LOUNGE
OUTDOORS
…and finally, for your outdoor areas:
1. TALL PLANTERS
2. AN OUTDOOR DINING AREA
3. INDUSTRIAL STYLE LETTERBOX
4. A SWING SET
If you like any of the products you see above, please click on the image for more information or visit Houzz.com.au.
Our Hubbies are here to help with a wide range of property projects, from creating a custom bookshelf to re-tiling your bathroom. Speak to us today for more information on how we can help on 1800 803 339 or book a free quote online.