With summer fast approaching, you may be thinking about how to best 'open up' your home with doors or windows that allow you to bring the outdoors indoors.On top of improved air circulation, reduced energy bills by utilising natural light, and getting more out of each day they can also add a decorative touch to homes with plenty of styles and colours to choose from. However, maintaining safety is also crucial.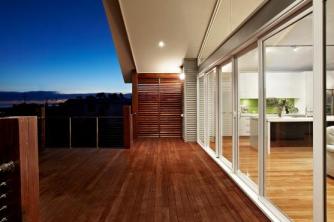 This week we thought we'd cover a few things to consider in making the right choice.
Security a priority
Household burglary is one of the most common crimes in Australia and while we're not trying to scare you, it does mean security should feature high in your decision making.
Security doors can be used in conjunction with a wooden or glass doors, providing an extra barrier against quick break-ins. Likewise security screens provide extra protection for windows around the home.
Durable performance
Australia has a fluctuating climate, so choosing a door that will withstand the test of time is important. Most doors are made from durable materials including stainless steel and hard wood but look for those with performance testing. Check testing against weatherproofing as well as attempted break-ins.
Bring the outdoors indoors
It may be the need to keep an eye on the kids in the backyard, or simply a desire to keep a spatial connection with the outdoors, but choosing windows and doors that bring the weather and ventilation from outside indoors is a great way to make the most of your home and locality.
Here are just a few of the latest options for your home.
Bi-fold door: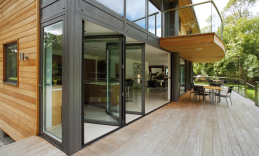 French door: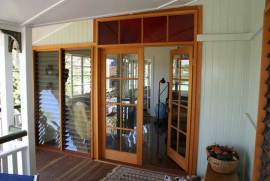 Patio door: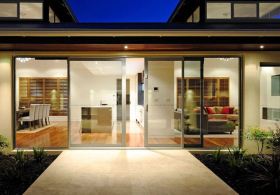 For help on choosing doors that suit your desires and your home, give Hire A Hubby a call on 1800 803 339 or book a free quote here.