The kitchen is one of the most used spaces in the house, whether it is preparing food, entertaining friends or relaxing with a good book.
This week, our Hubbies are telling you about five kitchen appliances out there to make home living more enjoyable.
Modern Ventilation Hoods
A serious cooktop demands a ventilation system that will usher exhaust out of the kitchen without the loud noise. If you hear the sound of suction (and not the motor running), this is a good thing. If noise bothers you completely, consider units that can be installed with exterior motors.
But, as you may know, there's more to the hood than blowing out hot air, even if that's the key function. Sometimes a hood is a focal point in the kitchen. Ask your local Hubby about assisting you in choosing and installing the perfect ventilation hood for your kitchen.
Convenient Fridges and Freezers
Refrigerators come in three main body configurations: side-by-side, top-mounted freezer, and bottom-mounted freezer, depending on the lifestyle of the family. Whether you live on your own, with roommates or a large family there is a fridge perfect for you.
Want to hide the refrigerator and freezer? Ask Hire a Hubby to come over and look into panelling that blends in with the rest of your kitchen's cabinetry.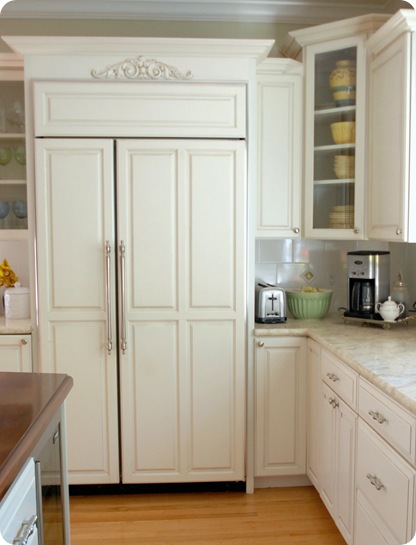 Space Saving Cupboards
Corners of kitchens can become wasted space, so why not make use of that space with some of these clever corner cupboard ideas.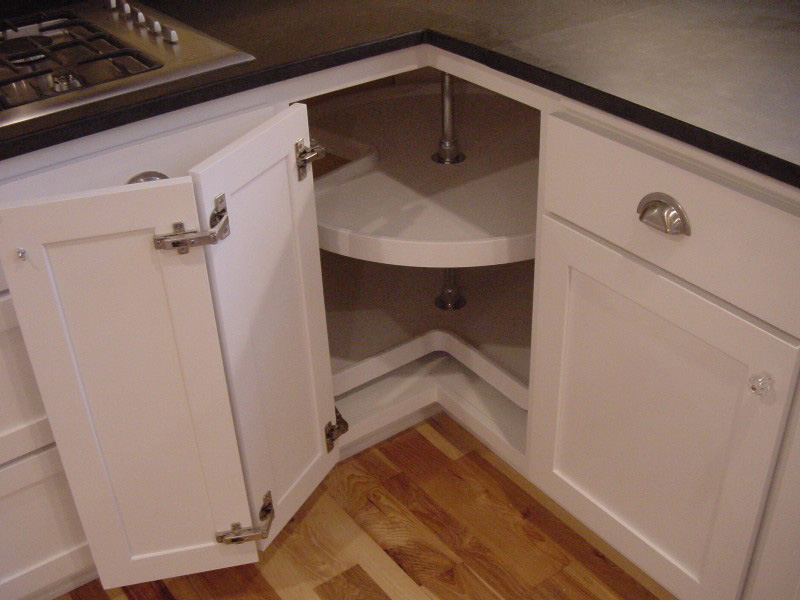 Aside from a lazy Susan solution like the one above, there are some other ways to utilize this area. These drawers keep kitchen supplies easily accessible.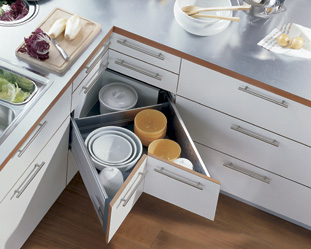 Same goes with the placement of this stove. Plus, a shelf built into the usually-bare backsplash can hold cooking items that might otherwise take up room on shelves or counters.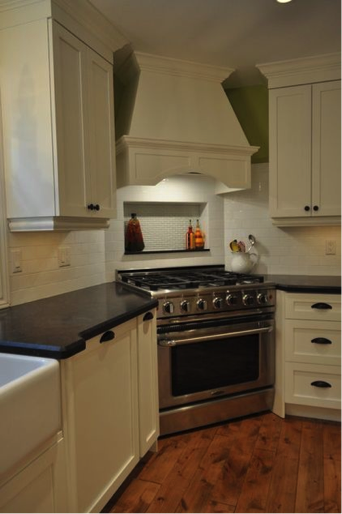 Functional and Ambient Lighting
Layering light has often been used in dining rooms or living rooms, but is recently more and more popular in kitchens. With kitchens the hub of many homes, layering light is best for preparing food as well as striking the right balance between function and mood.
Practical and Stylish Bench tops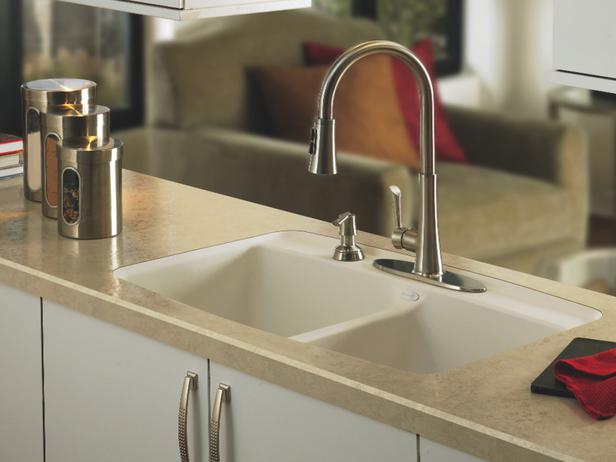 There are many types of benchtops home owners can choose from including granite, laminates, engineered stones, concrete, stainless steel, solid surfaces and ceramic tiles.
Again, the choices depend on your lifestyle.
Laminates are designed with today's busy, demanding and style conscious home-owners in mind. They are specifically developed for use as decorative surfaces for a wide range of applications including bench tops, wall panelling, furniture and joinery.
In addition, laminates are durable with high wear properties and scratch and moisture resistance making them the perfect interior surface for use in living areas, kitchens, bathrooms, laundries and even the home office.
The non-porous nature of laminates also means that bacteria cannot easily collect, making it a hygienic choice for kitchen bench tops.
If you're looking to cook up a renovation storm, bounce your ideas off your local Hire A Hubby. Simply pick up the phone and hit 1800 803 339 or visit the website www.hireahubby.com.au.