Tiles are an effective way to cover walls, floors and work surfaces, with a maintenance free and tough surface that can also act as a decorative feature. However, despite tiles being a popular choice many people still put home improvement tiling projects in the 'too hard basket'.
This week our Hubbies are letting you in on a trade secret – what to consider when choosing tiles and how to maintain them properly.
Design and Style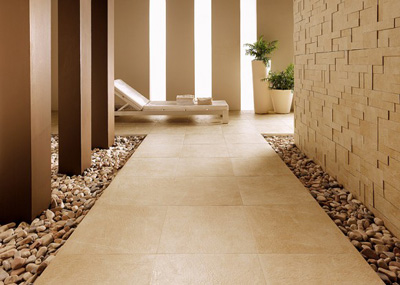 Tiles come in a huge variety of colours, designs and sizes, so the rule of thumb is to aim for large tiles in large rooms and small tiles in small rooms – provided it suits your colour scheme.
You will need to choose the material type from a selection of ceramic, porcelain and natural stone, to name just a few.
If you're tiling walls and floors, remember that most wall tiles cannot be used on the floor. With floor tiles, look for guidance on the packaging which indicates the best areas for their use as you'll need to consider harsh wear, heat and cold retention and long-term appearance.
How many tiles do I need?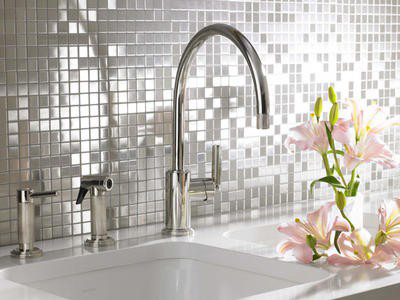 Once you've selected your preferred tiles, you need to calculate the quantity of tiles required by measuring how many tiles will fit the height of the surface and multiplying it by how many fit across the width.
Do this for all surfaces or rooms required and add a further 10% to allow for breakages during the tiling project and also in the future.
Tile maintenance tips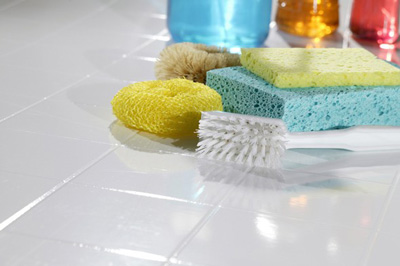 The rule of thumb with cleaning and maintaining tiles is to avoid acids or abrasive applicators unless recommended by an expert, as it may affect or damage the surface or alter its appearance
Marble, granite and other natural stone tiles. There are a variety of products available in hardware stores that are recommended for enhancing and protecting these tiles.
Glazed ceramic and porcelain tiles. Sweeping, vacuuming and then washing the area with a tile cleaning agent will normally suffice.
Unglazed tiles. These have a level of surface porosity which means spills or accidents could state the surface. Most often these are sealed for easy of future cleaning.
If you'd like to undertake a tiling home improvement project, give Hire A Hubby HireHia call on 1800 803 339. Alternatively, explore our website www.hireahubby.com.au or get an obligation free quote here