You may recall a certain beer TV commercial (see below) that went to air a number of years ago. Man cave or man sanctuary, rumpus room or pool room – call it what you like – this conjoined garage inspired thousands of blokes across Australia.
Every man dreams of having his own place in the home to do as they please (at least in the decorative sense).  So to coincide with the early rounds of the AFL and NRL footy seasons this year, this week our Hubbies are offering their thoughts on five must-have features in the ideal Aussie men's den.
[youtube http://www.youtube.com/watch?v=cmNhWqdwv4Q]
1. Liquor cabinet and bar
What's a men's den without a place to store your collection of limited edition scotches or prized beer glasses? Whether you want an all-in-one bar and cabinet, or a shelf unit fixed to the wall and a stand-alone bar, there are a number of materials and designs to choose from. Ask your local Hubby about what design would work well in your room.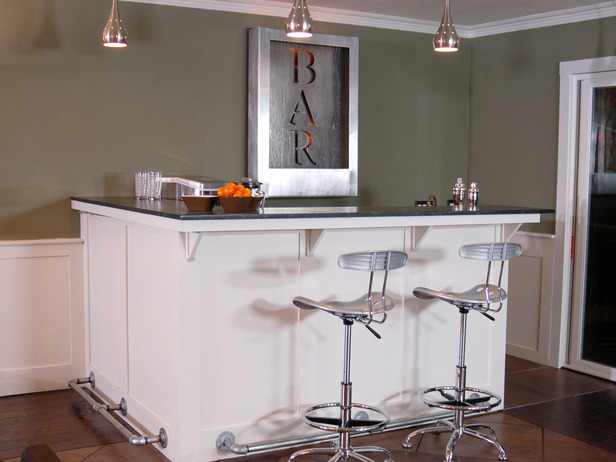 2. Wall of Fame
No man cave is complete without somewhere to display your montage of sporting memorabilia, photographs and the signed jersey from your favourite sporting team. This is the 'feature wall' of the room, so choose a wall that would make Don Bradman proud.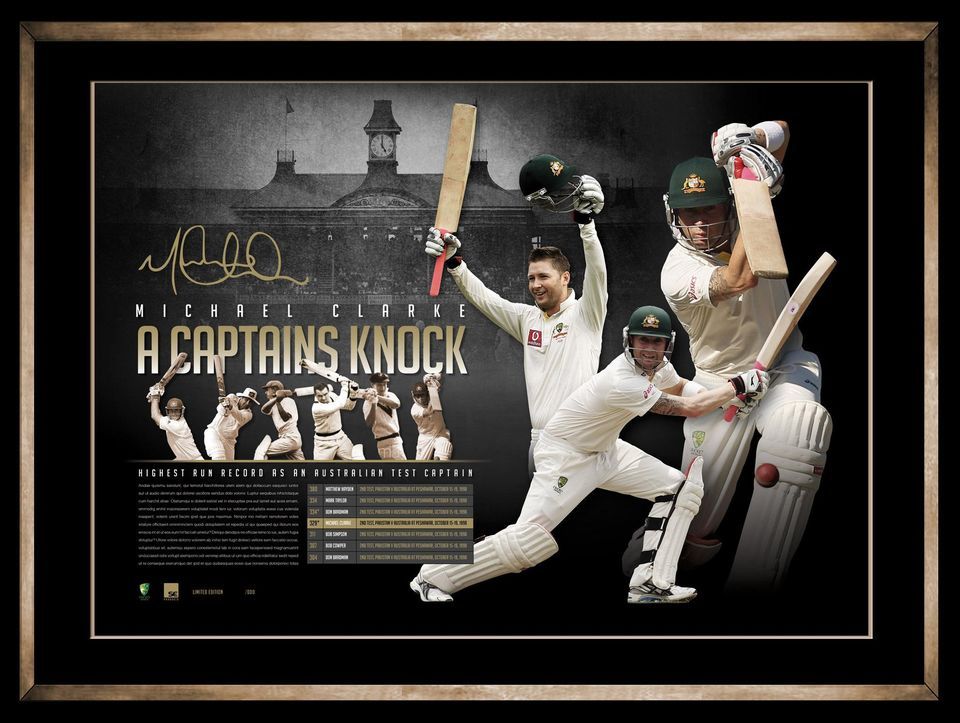 3. Trophy display cabinet
You might cop a bit of flak from your mates, but you didn't win your under 16s grand final for no reason. Your man cave needs a cabinet or shelving system for your trophies to adorn. This is also the spot to store all your other items such as model cars, collectables and autobiographies.
4. TV to rival all others
A man cave is a proud reflection of your inner bloke, so bring the footy game to life with the biggest TV you can find. Ask your local Hire A Hubby about building a bespoke timber cabinet, or the best way to fix it to the wall if you're tight on space.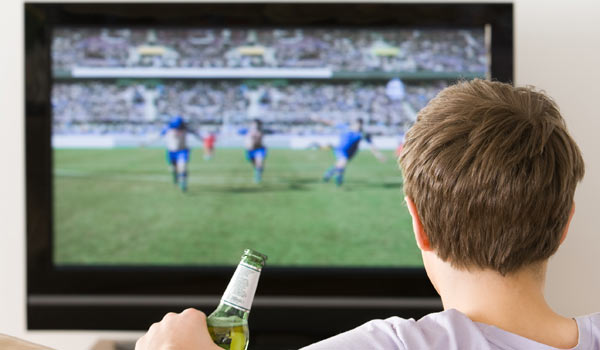 5. Lighting
Ask your local Hire A Hubby about the best lighting for the room so you can undertake all mandatory man cave activities from watching football and movies through to playing billiards.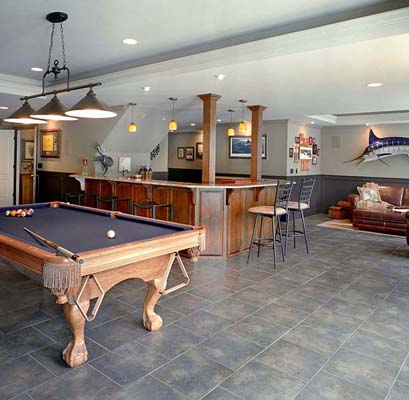 Whether you want to create a man cave for yourself, or you're doing it for your husband or partner, give your local Hire A Hubby a call for advice and an obligation free quote on the best way to go about it.
Call 1800 803 339 or visit the website www.hireahubby.com.au.