Floating timber floors can be a relatively cheap, quick and easy update for your floors, the trick to getting a great floor is, as usual, all in the preparation. Here are some simple things to consider when deciding what flooring is best for your home.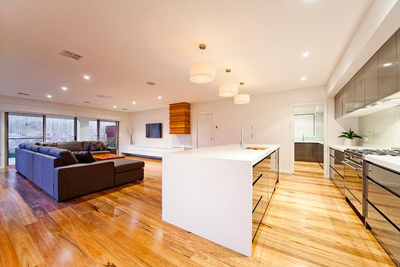 1. Your budget

If you work out how much you have to spend up front, it allows you to decide what's practical and what's not.
Hardwood floors are one of the more expensive flooring options, while laminate timber floors can create a similar effect but are generally more affordable – with the added benefit of being hard wearing and easy to maintain.
2. Lifestyle and use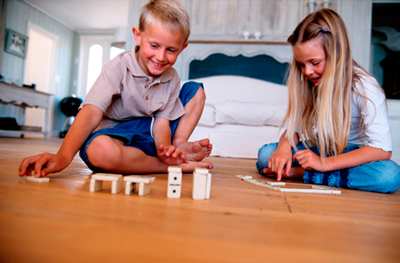 Do you have kids or pets? If the answer is yes, then you'll probably want options that are easy to clean and maintain.
What will your rooms be used for? Different types of rooms have their own special requirements. Heavy traffic areas, like entryways, should be hard wearing and durable while kitchens and bathrooms should be able to handle spills and moisture.
Laminates and tiles tend to stand up to heavy use, while carpets and hardwoods will generally show more wear.
3. Comfort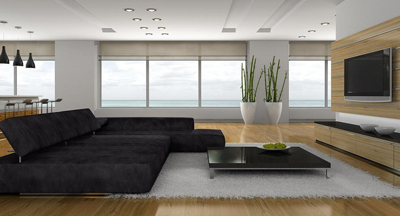 This is one of the most important factors. Think about how the floor will feel when you walk on it year round – when it's both warm and cold.
If you spend a lot of time on the floor, or have young children, you may want to consider something softer to sit on.
Add rugs to wooden floors to create a softer feel in living areas or add in a runner to protect your hallway in high traffic areas.
4. Popular choices and their benefits

Floating timber floors are a popular option for a number of reasons.  Firstly, depending on the type of floating timber floor you choose, they can actually be quite economical, especially when you compare them to the cost of real structural timber floors.  Not only is it cheaper to buy the materials, you can also save money on installation as they are so quick to install.  You can even do it yourself if you have the time and inclination!
If you'd like advice on selecting the best floating floor or ideas for improving your floor areas in your home, give Hire A Hubby a call on 1800 803 339. Alternatively, explore our website www.hireahubby.com.au or get an obligation free quote here