Back on the 17th September, two of our own: Hire A Hubby Orange's Gary Morgan and Hire A Hubby Katoomba's Michael Roffey, headed out to Nepal with some of Gary's friends from the Orange Rotary Club to start the rebuild process of a school that was badly damaged in the April and May earthquakes.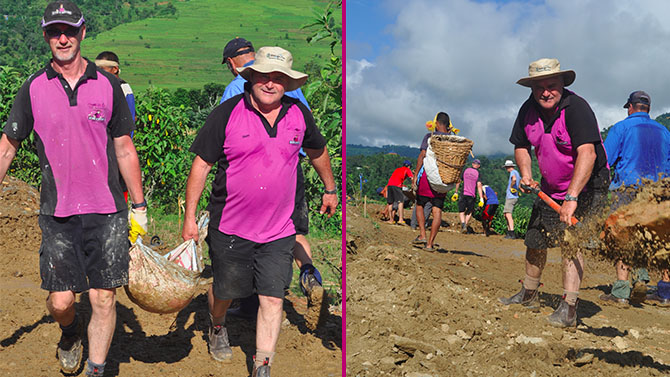 Here is Michael's account of the incredible trip:
"On arrival we set up camp and then took the 30 minute walk to the work site.  What we found was a bare patch of ground where the old school stood before the earthquake. The locals had cleared the rubble in preparation of our arrival. After some discussion with local officials we worked out a plan of attack. Upon further inspection  we discovered that the roof trusses were to be made of steel instead of timber as we initially thought. That's when Gary & myself had to revert to our previous metalworking trade (we were the only ones who could weld). One problem: no welder & no generator.  So it was pick & shovel work until supplies arrived. Not much fun in mid 30 degree heat & high humidity!

Our guide returned from the 10 hour round trip to Kathmandu with a welder without welding or power leads, a 1940's crank start generator, wheelbarrows and a few other bits & pieces. We didn't have many of the things you take for granted on a work site , not even a ladder. After plenty of trials & tribulations we ended up with a block wall structure complete with  steel roof trusses.

Tough work in tough conditions, but so glad we got the opportunity to help out such grateful people. They really do it tough."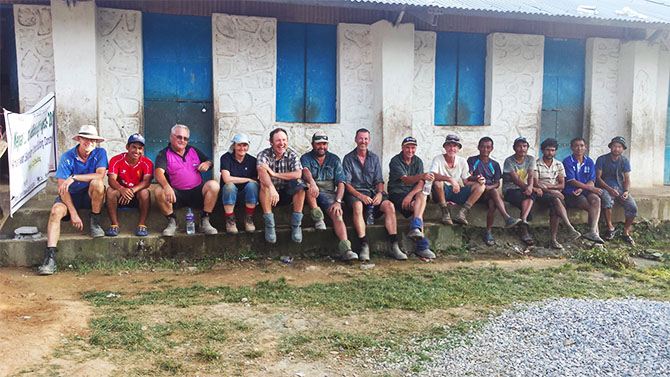 Gary adds:
It was a great and very moving experience and I feel greatly rewarded for it. The people have nothing and were very appreciative  of what we were doing for them.

A new crew is required to complete the job and the trip is planned for Dec/Jan so if anyone is interested please let me know. We require bricklayers & steel fabricators/welders.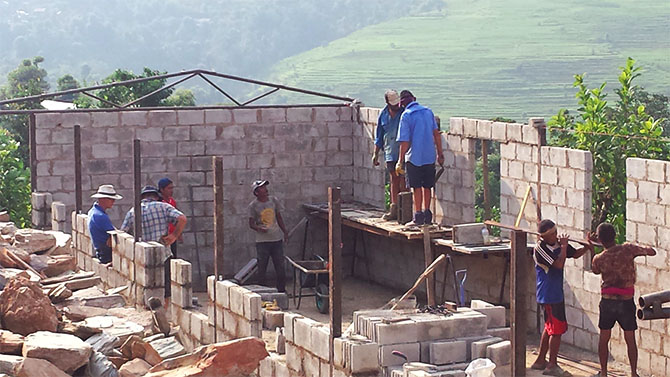 To see more of the photo's from the trip, take a look at our Pinterest board:
Follow Hire A Hubby's board Hire A Hubby in Nepal on Pinterest.


If you or anyone you know is interested in helping out on the next Nepal trip, please contact Gary at Hire A Hubby Orange by email at: [email protected].