When colder months make an appearance, Australians often opt out of using outdoor areas in favour of the warmer climate inside their home. However, there are simple things you can do to increase the comfort of outdoor living when the temperature drops, allowing you to spend more time outside.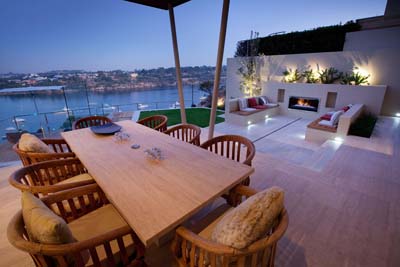 (source: freshpalace.com) 
Weatherproof the deck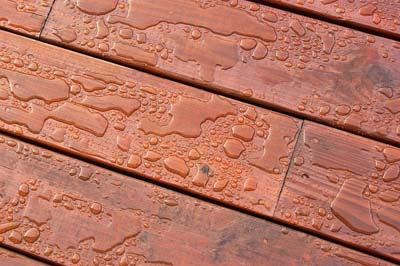 (source: deckrepairsaustin.com)
With sunny summer skies changing to rain, sleet and frost, it's important to weatherproof your deck (if you have one) as the colder months near. This will include cleaning and restaining your deck to ensure it stands up better against the elements. Choosing the right products will depend on the type of timber in your deck. 
Warm furnishings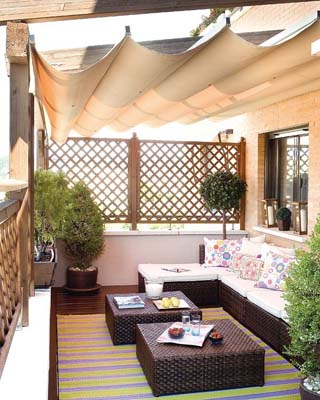 (source: followpics.net) 
Choosing the right furnishings can create a warmer ambience in your outdoor area. Try swapping plastic chairs for sturdy timber furniture, covered with upholstery cushions, pillows and throwover rugs. Building furniture with the same materials used in your deck will help to blend it in. An outdoor deck/ patio rug positioned underneath the seating area will also provide further comfort. 
Warm lighting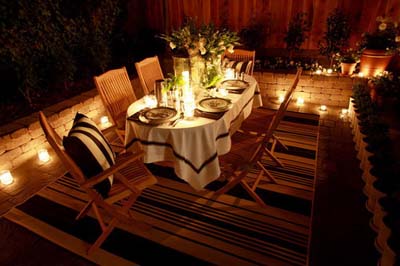 (source: glakes.net)
Decorating your outdoor space with a mixture of solar or low-voltage lights and candles can also help to create a much warmer mood when entertaining guests or enjoying the area yourself. Hardware and lighting stores have a variety of lights to choose from. 
Outdoor heating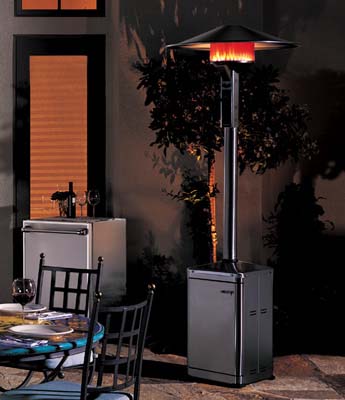 (source appliancist.com; keengardener.co.uk) 
Finally, choosing a heating option will make dining alfresco in the cooler months much more comfortable. Gas-fired heaters were made famous by restaurants but they are now readily available to buy for your home, and they're extremely effective at warming people and objects. Braziers are also stylish, small and easy to store, and the glowing embers of the burning woodfire add warmth and mood to outdoor living.
For more ideas on home improvements and making your outdoor area warmer, speak to your local handyman on 1800 803 339 or request a quote here.