As the bite of the morning chill gets a little stronger and the days shorter, now is a great time to consider if there is anything you can do to make your winter just that little bit more enjoyable.  We've provided some top tips on how to Winter-Proof your home to not only keep you warm,  but also help make your home more energy efficient.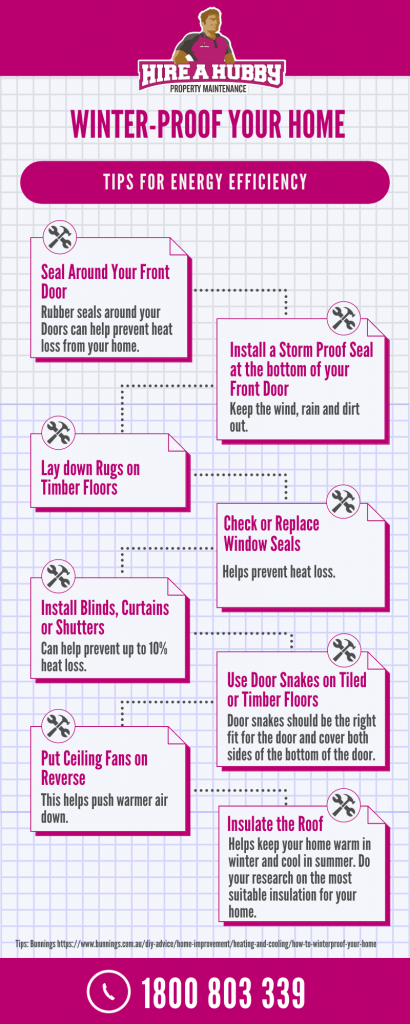 Safety Tip for Gas Heaters
It's really important to remember if you are adding sealing around your doors and windows and keeping them closed throughout winter, you must ensure you have adequate ventilation for gas heaters. If in doubt, contact your local gas fitter to conduct a negative pressure test of your property (click here for more information).
Need Help Winter-Proofing Your Home?
We hope your home is in top shape to perform as it should over the coming winter months.
If you would like a quote for any of the above or other jobs around your home, please call 1800 803 339 or complete the Book A Free Quote form.