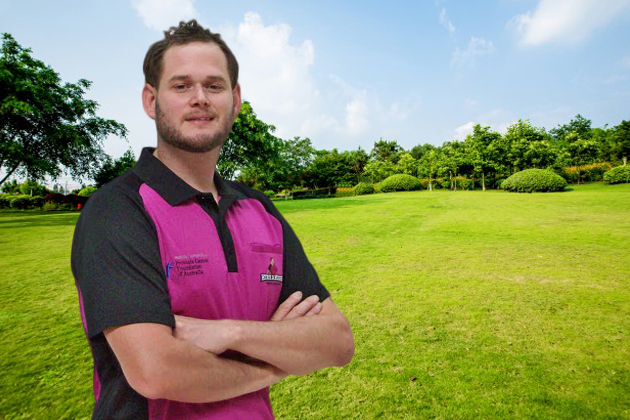 This Month we sat down with Dan Blacklow from Hire A Hubby South Yarra/Prahran, VIC franchise to learn more about his transition into Hire A Hubby following a career in the corporate world:
What did you do before joining Hire A Hubby?
I worked in the banking and finance industry for 12 years, most recently as a regional executive leading a sales team of 90 with 14 reporting directly to myself.
What's the main reason you decided to buy a Hire A Hubby franchise?
I needed a change in my career and lifestyle from the banking industry, and into a field that I could utilize my sales and leadership skills as well as having a genuine enjoyment for handyman works and helping solve people's problems who don't have the skills to undertake these kinds of works.
What were your main goals before kicking off the business?
My goals coming into the business work to have a better lifestyle, less stress, get to see and spend more time with my family as well as building and growing a large successful business to call my own.
How did you find the training and support from Hire A Hubby?
My experience with Hire A Hubby has been excellent. The whole team and operation really make an interest in helping you become successful and keep you on track with your goals whatever that may be. They are a great organization to be a part of as well as joining a network of Franchisees who really support you and have similar interests to you. I have made some life long friendships from Hire A Hubby as well and this has developed an even better lifestyle for myself.
How was business over the first 12 months?
Coming into the business, I had high expectations and ambitions of what I wanted to achieve, however the reality is that we have exceeded our expectations and learnt a lot along the way. There is always going to be challenges to face, but having the support of the Operations team and HR team has been a huge helper and allowed me to grow the business substantially faster than what I could have ever done by myself.
There are plenty of opportunities for Business and to be very successful, as well as enough space to allow you to adapt to the way you want to run your business which has allowed me to use more creativity and find new solutions and processes to incorporate to the business.
Our growth has been great. We exceeded our expectations and learned a lot along the way, there is plenty of opportunity for continued growth as well.
What is the current size of your business? (staffing etc)
I currently have 9 staff and 6 vehicles operating within my business, with more to come already!
What kind of customers are your servicing?
I have been servicing a mixture of each segment, we have some great clients in real estate, buyers advocates, commercial clients as well residential clients and this allows for such a wide variety of works to be undertaken and it further ensures every day and job is different and this is something I really love!
What are the business goals for this financial year?
I have set some strong goals in conjunction with the Operations team. Financially, we are looking to reach a turnover of $1.1M which we are currently on track to do so.
I would like to be awarded Franchisee of the year for my hard work and dedication. I would also like to implement middle management into the business which is also on track to do so.
I would also like to enjoy the birth of my 2nd child! Narelle (my wife) is pregnant and is due in March.