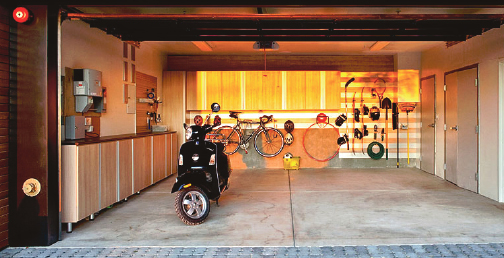 Garages store all different kinds of things; primarily a car. We all know how easy it is for them to collect clutter like bikes, petrol cans, tools, lawn mowers, sporting equipment, boxes and old newspapers.
Here are some handy tips from our Hubbies to keep it organised and clutter-free:
Utilise the walls and ceiling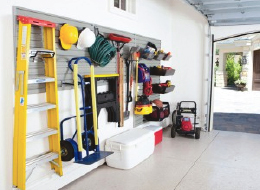 Most of the clutter in a garage accumulates on the floor, so aim to make use of the space on the walls and ceiling. Ask your local Hubby to come over and give you a quote to install some wall shelves and ceiling hooks. These are great for storing a variety of items that would otherwise remain on the floor.
Keep your tools in one place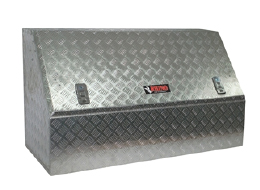 Avoid your tools finding every corner of the garage. Have you ever gone to find a tool and it wasn't there? Keep them all in one place with this handy storage unit from Bunnings. It's easy to access and perfect for the home handyman.
If you're going through your garage to clean it up, you might as well consider giving away things you don't use or need. Hold a garage sale to dispose of unwanted items and get a bit of money in return.
These simple tips will help to create more space in your garage heading into 2013. If you need help with storage ideas or you're planning something bigger, contact your local Hire A Hubby on 1800 803 339 or visit the website www.hireahubby.com.au.