Backyard renovations are a great way to boost the value of your home and to create an outdoor setting that you'll love and want to hang out in.
Here are some of our favourite backyard renovation projects that won't break the bank.
Peaceful backyard entertaining deck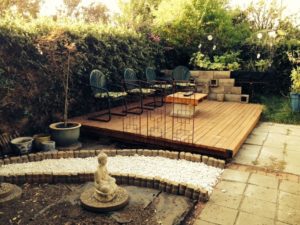 This entertaining deck is the perfect addition to a backyard to maximise space and increase the value of your property. It's a relatively simple backyard renovation, but it's the type of project that can do wonders for the look and feel of your outdoor space. Using pallet wood as the foundation, this deck was installed and coated with a generous amount of waterproofing. The path was laid with stones to give it a peaceful 'secret garden' feel.
Barbeque entertaining and eating area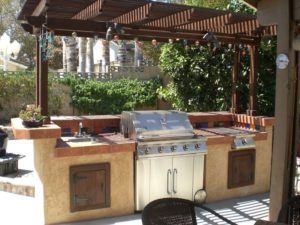 With the base made from concrete and stucco, this barbeque area is solid, long lasting and the perfect place to serve food and drinks and relax in the backyard. The wooden doors were made from a pallet to get that slightly rustic look while the embellished tiles bring a bit of colour and character to the space.
Backyard fire pit entertaining area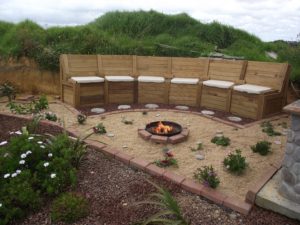 Firepits are a great winter warmer.  Originally just a dirt mound, this entertaining area was created using timber for the seating, a gas powered fire pit, some quartz chip and bricks, and plants and pillows for the final touches. The area is the perfect winter chillout area and each timber seat has a lift out panel for storage, so it's practical too!
Backyard greenhouse with reclaimed windows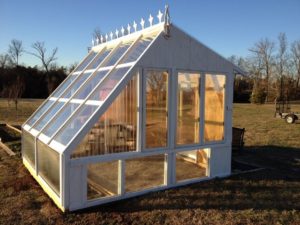 Maintaining a greenhouse is one of the best ways to grow produce at home all year round, regardless of the weather and temperature. This backyard greenhouse was made from timber, plywood, old window panes and silicone caulk to seal any gaps. It has a fan installed for cross ventilation and has an automatic irrigation system to keep the inside moist.
Lawn rejuvenation and a new blueberry bog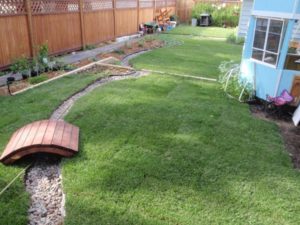 This renovation involved the restoration of a dead lawn. The original dying lawn was dug up, covered with a thick layer of compost, given lots of water and nutrients and then laid with grass. Where the lawn was most damaged was underneath pine trees which overhung the grass. So instead of re-laying the lawn in that area, a bog was created for plants which can tolerate shade and high acidity, such as blueberries and walking onion.
Feeling inspired to give your backyard a new look? Let our hubbies do the renovation for you. Get in touch today for a free quote.