We are feeling the love, here at Hire A Hubby, what with Valentine's Day coming up this Saturday. The somewhat commercialised holiday, didn't always be that way with the origins of the day of love dating back to the 5th century! To get away from the hustle and bustle of busy restaurants and fully-booked movie theatres, we have put together the perfect Valentine's Day Date to enjoy from the comfort of your own home.
THE ROOM 
To make the most of the fact we are some of the only ones who get to celebrate Valentine's Day outside without freezing our fingers and toes, our Date is taking place under the stars. Dependent on space, set up your table for two on the patio, surrounded by candles…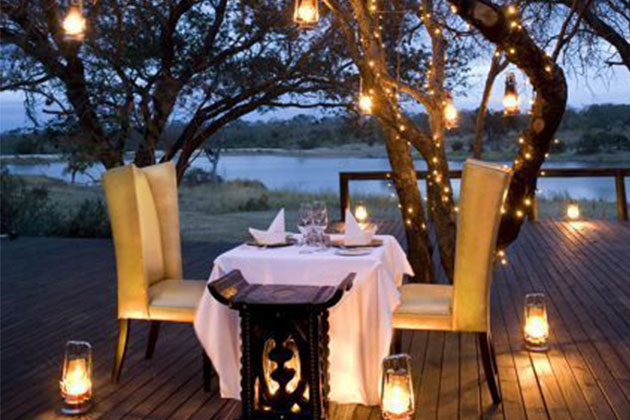 …or swap the patio for the balcony and hang up some pretty lighting, the less flammable type!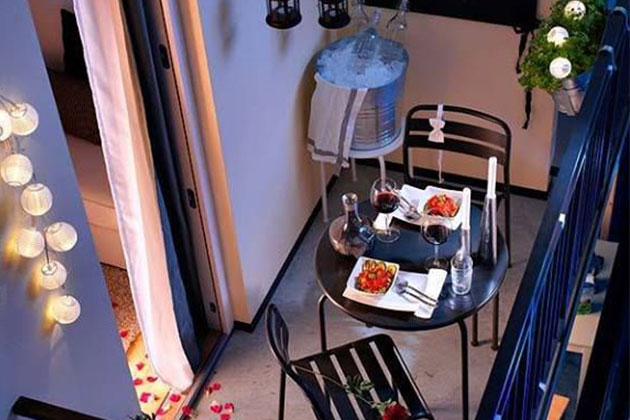 THE TABLE
Whilst it's tempting to overdo to the pink and red hues on your date, keep in mind less is more. For a more sophisticated setting, try a text table runner in black – choose a foreign language to make it that little bit more romantic, and then sprinkle the token rose petals on top.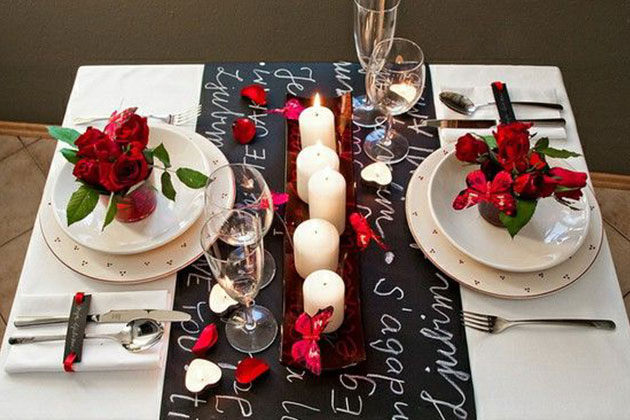 THE DRINKS
What would Valentine's Day be without the bubbles? Crack open a bottle of sparkling and complement it with chocolate covered strawberries.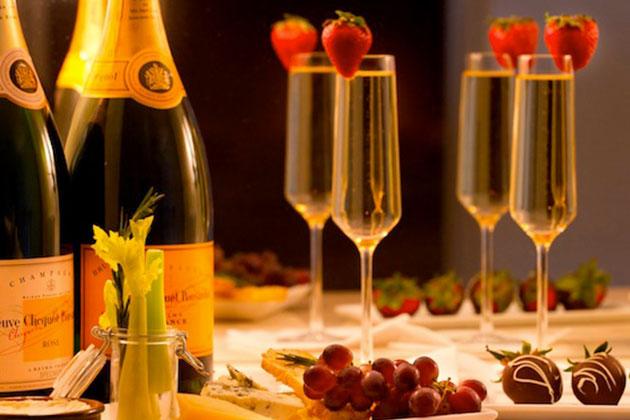 For the more adventurous couples out there, here's a themed cocktail to get the party started, the 'Cherry Whiskey Smash' by Jessica of How Sweet It Is: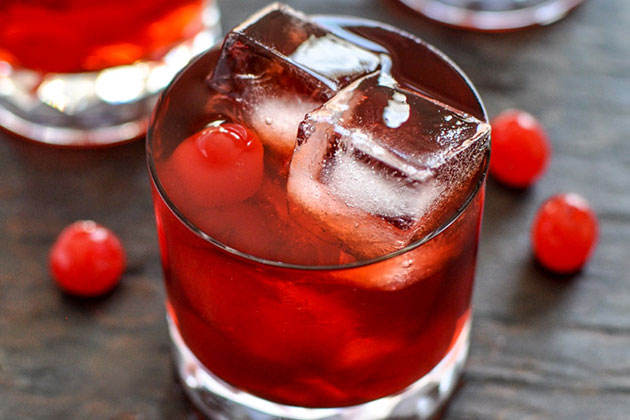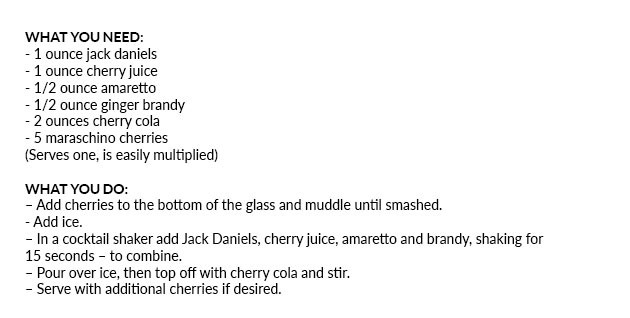 THE STARTER
To start off the meal fit for Cupid, we suggest a Tomato & Mozzarella Salad: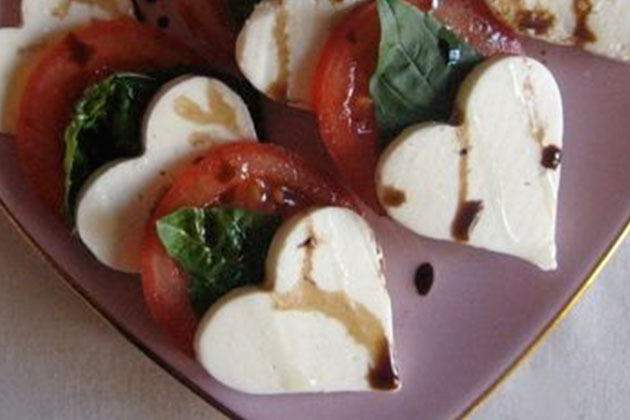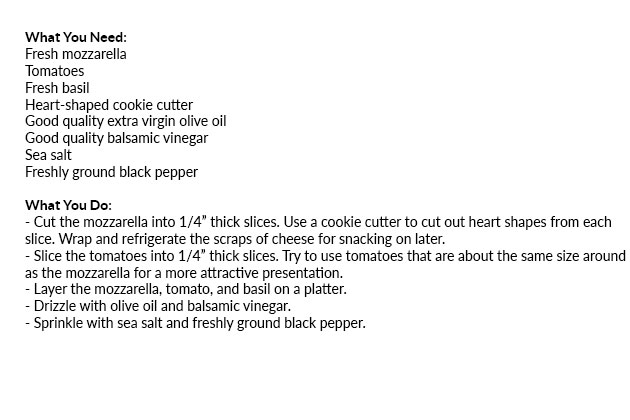 THE MAIN
Moving on to the delightful main course – Maple Dijon Salmon: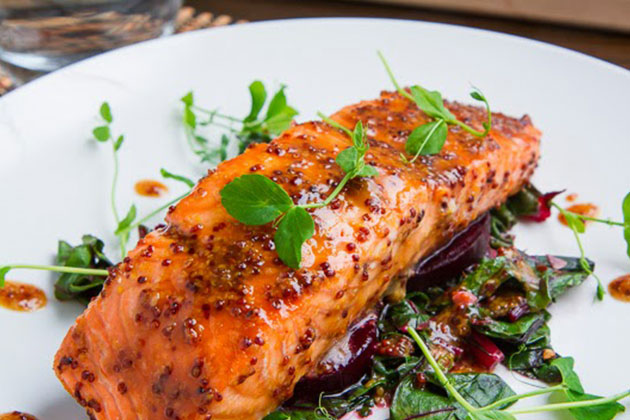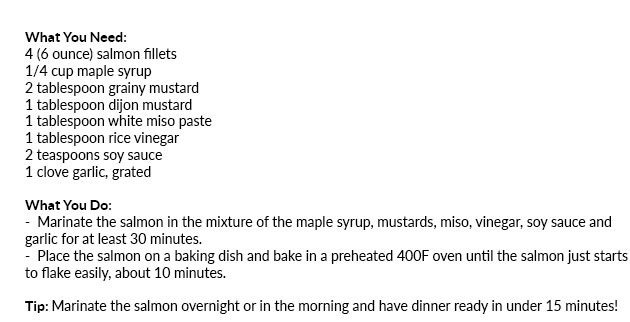 THE DESSERT
For the pièce de résistance, a White Chocolate Raspberry Cheesecake:
Tell us, what would your perfect Valentine's Day date involve?
Photo credits: education.com, Closet Cooking, Cooking Classy, Arlington Texas Today, Threadsence, Decorating Your Small Space, Comprando Meu Ape, ChristmasLights.