Frosty air at this time of year often means we're limited to indoor living, but it doesn't have to be that way.
This week, our Hire A Hubby handymen offer their expertise on how a home improvement idea as simple as installing outdoor blinds can transform outdoor patios and verandahs fit for the cooler months.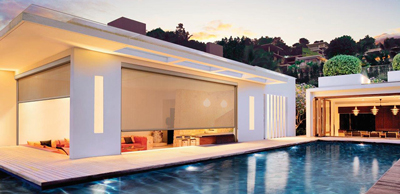 Outdoor blinds come in a variety of materials, from fabric and timber to PVC (plastic). Fabrics such as canvas come in a wide range of colours and styles; timber offers a stylish finish; and plastic is a cost effective way to enclose an outdoor living area. While choice of material is based on budget and desired style, they all serve the same purpose – sheltering from the elements such as wind and rain.
Choosing the right material for your outdoor blinds

1. Material – your choice in material should reflect the space where it'll be installed – in particular the level of light (and warmth) you wish to enter. Think about where the sun rises and sets and its position at the time you plan on using your outdoor area the most during the day.
2. Durable – whether you live by the beach or in outback Australia, ensure the material you select can withstand Australia's harsh climate. Materials should be UV resistant, strong, and fittings should be stainless steel or aluminum.
3. Measurement – one problem home owners make when installing blinds by themselves is incorrectly measuring the height and width required for each wall or side. It's also important to leave room for the blind to overlap the gap slightly.
Outdoor warmth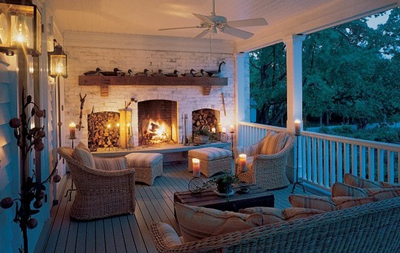 For additional heating options for your outdoor living area, try one of the following.
1. Outdoor Fireplaces – these can range from a stand-alone brazier to a fixed fireplace, and provide excellent warmth and ambiance.
2. Gas Heaters – these were made popular by alfresco restaurants, but are readily available for domestic use.
3. Electrical Heaters – these are normally installed underneath the roof, facing down and radiating heat.
If you'd like advice on selecting the right outdoor blinds or ideas for improving your outdoor living area for the colder months, give Hire A Hubby a call on 1800 803 339. Alternatively, explore our website www.hireahubby.com.au or get an obligation free quote here