If you work from home, your children need computers for study, or you just need a place to do a spot of banking or online shopping, finding a tidy and well organised space set it up your office can be a challenge if you don't have a dedicated room to fit it in. Here are Hire A Hubby's top tips for what to do when you need to make an office space.
Re-purpose a Cupboard or Built in Wardrobe
Whether you choose a built in wardrobe or a free standing one, placing your office in a cupboard creates a tidy and convenient position, with the added benefit of being able to hide it away when guests come.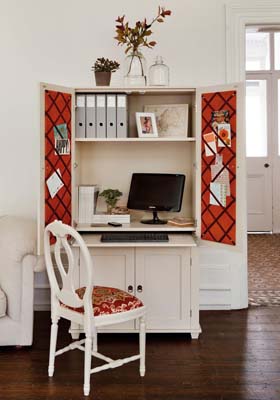 If you have sliding doors, they can be removed and replaced with a curtain or divider.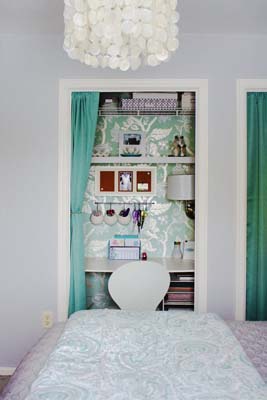 Find a Nook
In many houses there's a small impractical space, just waiting to be transformed into a handy study nook.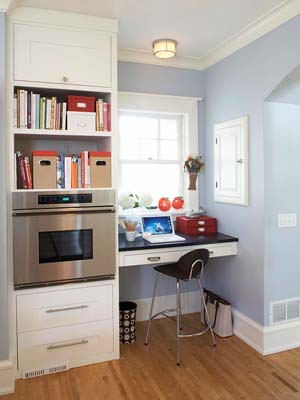 Use Wall Space
Any piece of wall space can be converted into a study space. Long walls are particularly handy for setting up homework stations for multiple children.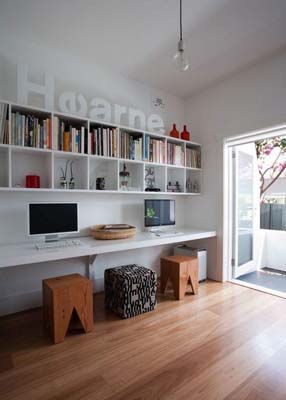 Under the Stairs
The area under the stairs is often a wasted void in many townhouses. Use lighting to brighten up the space and make utilise the empty area. As you will be sitting down most of the time, this area doesn't even need to have a high ceiling.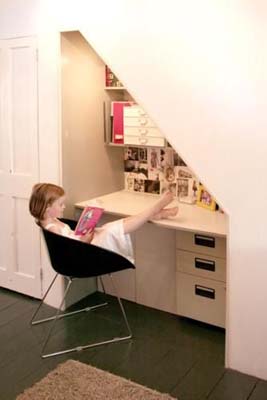 Table Top Time
If you can't set up something more permanent, then a small table, out of the way, may be just the thing.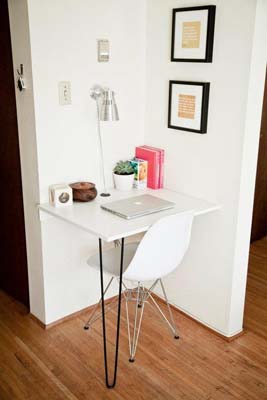 Murphy's Law
If you're very cramped for space, a Murphy Desk, which folds up out of the way, can be affixed to the wall to give the perfect tiny office.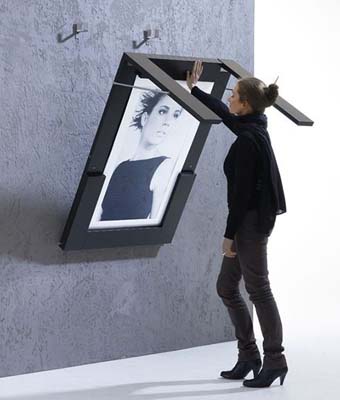 If you need help setting up your office, from hanging shelves to assembling furniture, don't hesitate to give us a call on 1800 803 339 or request a free quote here.
All images sourced from Pinterest.com