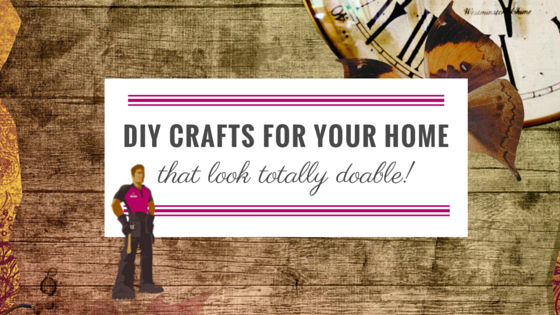 We've also seen the never ending list of Pinterest fails floating around the Internet; you know the ones, where you try and bake a house shaped cookie that turns into a blob or well anything that involves a glue gun! We've been searching through the never ending pin board to bring to you our favourite 'totally doable DIYs' for around the home. Take a look at the countdown (click on the image for the instructions):
10. Wine Cork Bathmat
Presuming you don't live on a vineyard, this might take a little while to put together but after you've collected enough corks, enjoy the spongey feel of a wine cork bath mat after your shower.
9. Flower Spray Paintings
Maybe one to keep the kiddies occupied over the school holidays, pick up a cheap canvas and head to the garden with a can of spray paint in tow.
8. Stencil Pillow Covers 
Turn a cheap pillow into a personalised pillow with these text stencils and a Sharpie! Words like 'home', 'comfy' or 'snooze' are high up there on our contender lists but the world of worlds is your oyster.
7. Pebble Place Mats 
Bring a bit of nature inside with these gorgeous pebble place mats. Sure to go with any dining table!
6. Wine Bottle Bird Feeder
Australia has over 800 species of birds, with about 300 of them not found anywhere else in the world! Try and attract some of these beauties to your garden with a DIY wine bottle bird feeder.
6. Two-storey Photo Frame Fruit Bowl
What a beautiful way to display your fruit! Get thrifty with some photo frames and tester paint from the local handyman warehouse.
4. Lacy Painted Chest of Drawers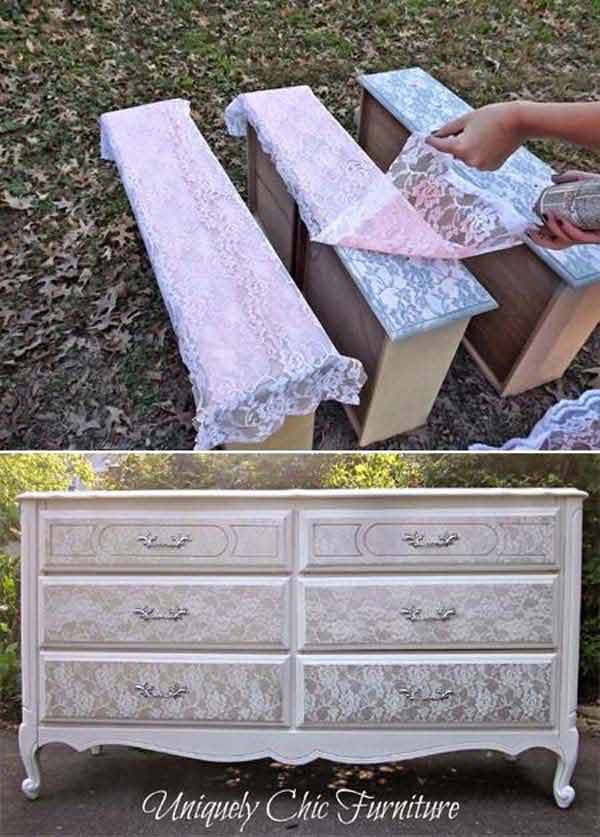 Now this is styling up! Take a lace tablecloth and spray paint over the drawers of an old chest of drawers: voila, so chic.
3. Twinkly Light Room Dividers
Especially lovely for the Winter evenings, these room dividers are nice and bright for your home without being too overpowering.
2. Door Frame Photo Frames 
A great way to display all your family photos in one place whilst recycling at the same time! Go one further and attach coat hooks to the bottom for a unique entrance piece to your home.
1. Moss Graffiti 
At number one, it's the moss graffiti DIY! How cool is this?! With just a can of beer, half a teaspoon of sugar and some moss (and some tools!), you can spell create a moss masterpiece across your back yard.
So there we have it, ten tasks that hopefully can't go too wrong! If you would like any help with your home DIY'ing or for any property maintenance needs you may have, give your local Hubby a call on 1300 803 339.