When it comes to installing coverings for windows, there's an abundance of designs and types to choose from, and navigating your way to a decision can be quite a challenge.
This week we're making it easy for you by discussing a few key considerations in your purchasing decision.
1. Style and functionality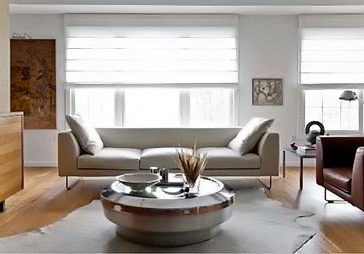 (Source: cococozy.com)
The style of the room in which you're looking to install your new window coverings and the functionality of this room will determine the most suitable covering. What exactly are you trying to achieve? Are you framing a window, layering a room, adding warmth and texture or simply trying to block out or let in natural light?
For example, if you're looking to block out light for a bedroom heavy drapes might be a suitable option. Alternatively, in a living room you might decide to choose translucent roller blinds to allow natural light in, or shutters or timber venetian blinds as a stand-out feature.
Keep in mind the materials used in your home, such as timber floorboards or brick walls – you may want to bring these elements to life or match your coverings with them.
2. Modern choice
Shutters – shutters are typically more expensive than other options but they can be used in bedrooms and living rooms as a focal point, adding real depth to a room.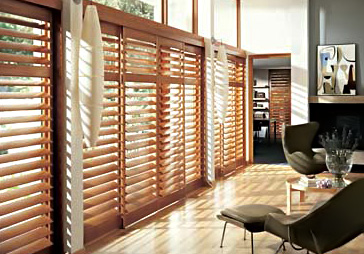 (Source: rodladmanwindowdesigns.com)
Roller blinds – roller blinds are a cost effective way to cover large windowed areas while maintaining a modern look. Translucent roller blinds are particularly common in living areas where natural light adds freshness to the living space.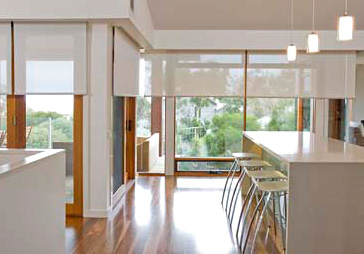 (Source: jaceofshades.com)
Timber venetian blinds – these allow you to open and close the timber blades to any position, giving you great control over light and privacy in rooms such as bathrooms, living rooms and bedrooms. You can also buy aluminium venetian blinds if you still want a modern finish, but you're restricted by budget.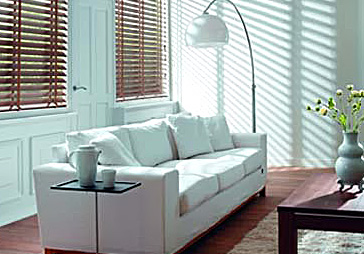 (Source: timberblindsbrisbane.com.au)
Curtains – these are coming back into fashion, particularly as a decorative element or design feature in a room. These could range from heavy drapes to soft sheers that billow in the breeze.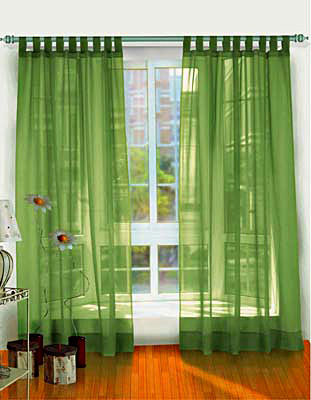 (source: interiorchangers.com)
3. DIY or professional installation
While many window coverings can be selected and installed by yourself, there are plenty of advantages of having a professional fit and install them for you. Hire A Hubby can measure and fit your window size to ensure the outcome of the project looks professional and, of course, seamless!
For more handyman advice or to speak with your local Hire A Hubby about the best coverings for your windows, give him a call on 1800 803 339. Alternatively, you can visit website www.hireahubby.com.au or get an obligation free quote here.