Now that Spring has arrived, we thought we'd help you out by deciphering a number of spring cleaning guides on Pinterest to create a quick and easy checklist to make your home shine shine shine. Simply print this off, stick it on your fridge and check each task off as you do it – we highly recommend rewarding with chocolate or vino* after each room has been ticked off!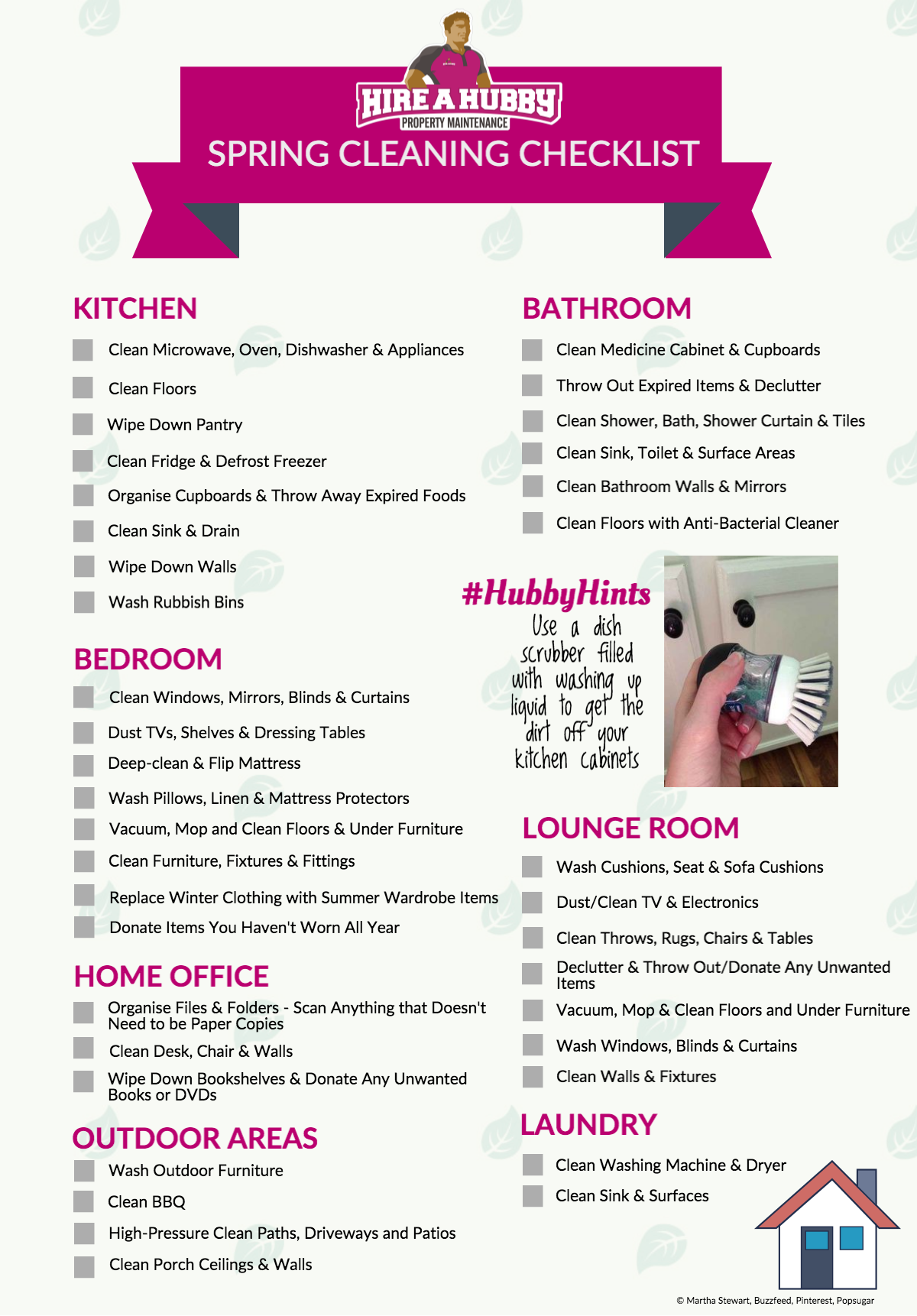 Better yet, why not give your local Hubby a call to take care of the list for you! Book a free quote for your spring clean on 1800 803 339 or request a quote online.
*Hire A Hubby promotes responsible drinking. If rewarding with vino, make sure you drink responsibly!