Struggling for handy gift ideas this Christmas? If you're looking to give someone something a little different this year, why not get them a present that'll come in handy for the rest of their life. There's nothing a home handyman, DIY fanatic, or weekend warrior will love more than having their very own tools.
This year, Hire A Hubby is offering our top five practical Christmas gift ideas for the home handyman (or handy woman).
Cordless drill: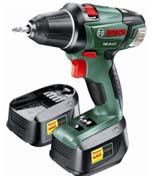 Handy for most jobs around the home, a cordless drill will be one of the best investments you could make over time. Starting from $150, you can pick up a quality cordless drill from your local hardware store.
Adjustable ladder: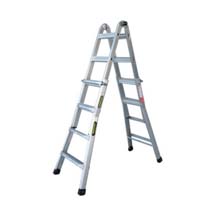 For around $100 – $200 you can buy an adjustable ladder suitable for all types of jobs around the home including clearing gutters, trimming low hanging branches and painting. They also don't take up too much storage space with their compact design.
Wheel barrow: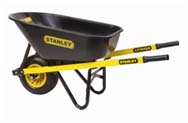 Does he have a green thumb? A wheel barrow has many uses in yard maintenance work and moving heavy items. If used regularly, good handle grips and a well-structured, evenly balanced design will prove the difference. You can pick up these from the local hardware for anywhere between $100 and $200.
Hammer: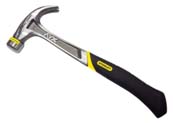 While you can get a hammer for under $10, a quality hammer is absolutely a lifetime investment. Look for one with a good head-to-handle weight balance, comfortable grip, well-designed claws and a properly crowned striking face.
Fold up Allen Key set: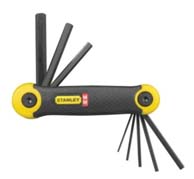 Have you ever needed an Allen Key for assembly only to realise you don't have one around the home? Or, even worse, you find your set of Allen Keys and discover the one you need is missing and lost? For less than $20, you can pick up a fold up Allen Key set and have every Allen Key you need all in the same place.
For Hire A Hubby gift vouchers, check out our Gift Voucher Information or book a quote online HERE.