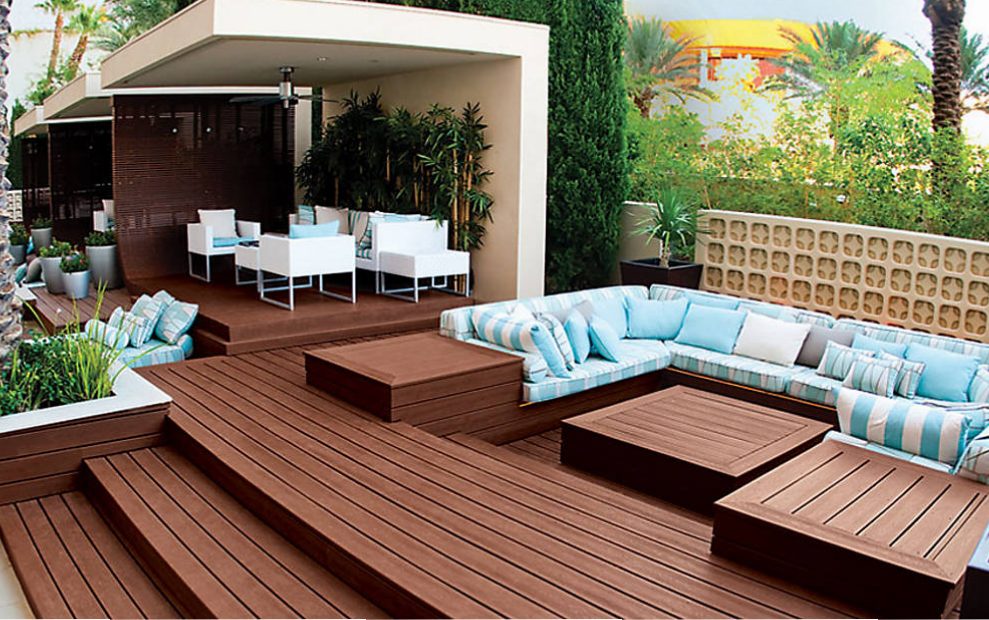 Choosing the best finish for your deck becomes a lot easier when you understand the differences between a decking oil or stain.
DECKING OILS
Both decking oils and stains come in a wide range of natural tones and colours, but only decking oils offer 'clear' or 'natural' versions. If keeping the beautiful natural colours and grain of the timber is your preference, decking oil is the way to go. It should be noted, however, that while decking oil enhances the natural colour of wooden decking, some colour change is still likely.
8 Benefits of Decking Oils
Excellent coverage.

Rainproof and ready to use in 4 to 8 hours depending on the decking oil brand and product used.

Many brands contain UV filters which slow down the effects of UV damage to the timber.

Helps replenish the natural oils in the timber and keep it nourished and supple.

Helps prevent cracking, splitting, and warping.

Easy to apply, clean and maintain. There's no need to strip the decking back to bare wood before applying.

Helps to protect decking from mould and algae (when well maintained).

Decking oils tend to be less slippery than stains as they don't cover the wood with a plastic-like film.
DECKING STAINS
Decking stains seal the deck with a plastic-like film or layer, sealing the surface with a highly durable layer that protects decking timbers from weathering and the wear of foot traffic. They have higher levels of pigment than decking oils, so they change the colour of the timber. 
5 Benefits of Decking Stains
The colour pigments in decking stains help to reduce the amount of UV exposure and help protect the timber from the greying effects of the suns UV rays.

Stains provide good coverage and depth of colour.

Many decking stains are quick drying and are shower-proof and ready to walk on in just a couple of hours.

Decking stains help prevent mould and algae from forming on the surface of the deck.

Helps prevent rotting.
A deck that's been coated with decking stain will need to be refinished every three to five years. If your deck is looking weathered and worn, contact your local Hire A  Hubby for an obligation free quote.