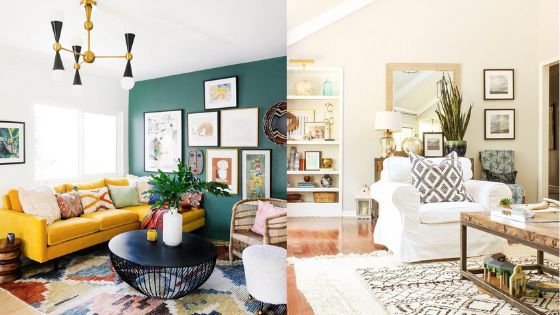 With the Winter months upon us the cold weather has set in and short days leave little time for sun rays. This can leave us feeling a little dark and stormy.  This doesn't need to be the case. There are things we can do around the home to turn it into a Winter Oasis! I'm talking walls. Winter Wonder Walls, that is. Let's break it down so we can build it back up.
Seasonal depression is a thing. So many of us spend all our time during the day inside working. Lack of sun just isn't fun. So what can we do around the home to capture the light and scare away the night? I'm glad you asked.
PAINTING
A new coat of paint can transform your home. What was old and grey can suddenly feel fresh and modern. 
Our suggestions:
Light Colours 
Lighter colours reflect more light and brighten up your home. If your living space feels like a Stephen King novel it might be time to breathe some life back into it. 
Greens and blues are good news because they evoke feelings of nature and serenity. This is good. We want this. 
If you're an interior designer at heart opt for a neutral colour. This gives you a blank canvas to play with. 
Feature Wall
Mix it up a little with a feature wall.
Add some personality with vibrant colours.
Feeling Fancy? Try wallpaper. I'm talking texture, colour, pattern. The possibilities are endless. 
Reclaimed wood, anyone? Bring the outside in and give your living space some character and charm. 
HANGING
Hanging artwork can turn a house into a home. But if you're going to do it – do it right! There's nothing more irritating to the soul than an off-centre or slightly angled frame. 
Mirror Mirror on the wall…and so on. Mirrors are an excellent way to bounce light and give the illusion of space – and they look great if you're standing in front of them! 
Get creative with hooks. There are so many things in your home just waiting to be hung!
Here's the best part. Our hubbies can take care of all of this for you. Your Winter Oasis is just one click (…or call) away. 
CALL 1800 803 339