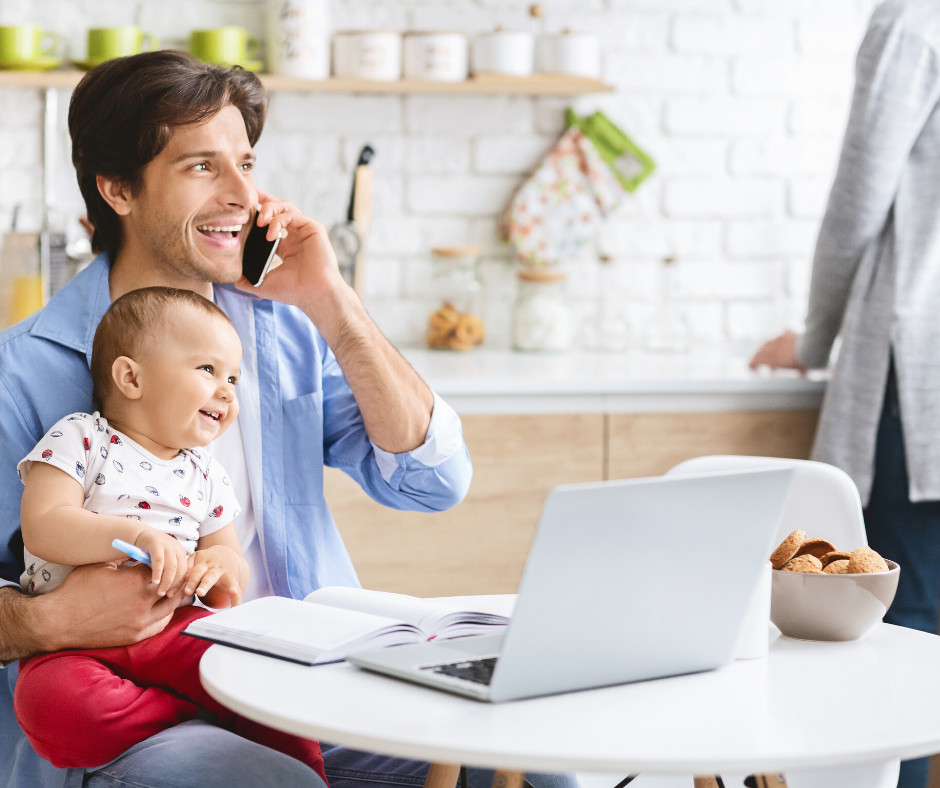 With the advent of the Coronavirus, our routines are being challenged almost on a daily basis. Some things, however, never change – like the things around your house that need a little attention.
The following is a list of things that you might consider doing if you find yourself working from home, or self-isolating.
Alternatively, click here to listen to our Maitland hubby, Shane Clements, being interviewed on this very topic, on ABC Newcastle radio.
1.  Painting
Painting is one of the most cost-effective ways to update the look of your home. From touch ups to whole rooms, the whole house, and even outside, now might be the time to get a fresh and modern colour palette.
2.  Replace Hinges
Sometimes squeaky door hinges just need adjusting or tightening, but if years of wear and tear have taken their toll, maybe it's time to replace them. Check the condition of hinges across all of your kitchen cupboards, wardrobes, laundry doors, and bathroom cabinets.
3.  Tackle those Flat packs
If you're spending your time doing some online shopping for furniture (and it needs assembly), think about when and how you'll actually put that piece of furniture together. Sometimes, it's just easier to get someone else to do it!
4.  Replace or install Locks
The security of our home and protecting our loved ones, is paramount. Replacing loose or broken locks on doors and windows is a relatively easy process.  Also consider whether you need to child-proof any cupboards. A lockable pet door might be just the thing you need to allow your pets the freedom to move inside and out, with the benefit of being secure.
5.  Tiling and Grouting
Replacing grouting in wet areas is one of those jobs that can add an instant impact and freshen a room. Replacing damaged tiles is a slightly bigger job and may warrant a complete makeover.
6.  Gutter cleaning
Out of mind and out of sight, gutters can quickly fill up with leaf matter and other debris. To prevent the risk of fires and damage due to water ingress, gutters should be checked and cleaned as part of routine maintenance (monthly may be ideal).
7.  Re-oil timber decking and furniture
If you have a timber deck and / or outdoor wooden furniture, it can start to look a bit worn or tired after being exposed to the elements. Clean and re-oil your deck and timber furniture and bring them back to life and protect them for the winter months ahead. This is another item that you should add to your routine maintenance (3-4 times a year, or more).
8.  Fence and Gate repairs
Just because it's outside, doesn't mean it's not falling into a slow and gradual state of disrepair. Gates and fences are subjected to constant wear and tear through regular use and from the daily impacts of the weather.
Check for damaged hinges, locks and other hardware, rust, termite damage, and the effects of erosion. Avoid costly repairs (and potential injury to those around you), by doing some maintenance on your fences and gates.
9.  Children ready & Boredom busters
If children are home from school or on holidays, putting some planning into how you can make it a fun environment for them (and everyone in the house) will help time pass in a positive way.
Some ideas include painting and decorating bedrooms, refurbishing an under-utilised space for a dedicated play area or a computer or games room, and building a cubby house. Also think about adding extra storage – shelves, hooks, cabinetry, and cupboards.
You might also consider safety around the house in terms of lockable cupboards, slip and trip hazards, and access to power points and household appliances. Consider if your windows require bars to prevent falls and whether screen doors or security doors would help (while adding some peace of mind).
10.  Regular Maintenance
As your home is probably the biggest, single investment you'll make in your lifetime, it's worth protecting it with regular checks and maintenance. From replacing light bulbs, tap washers, grout, seals around doors and windows, faulty locks and hinges, to patching and painting walls and chipped architraves, and finally hanging all those photos and pieces of art you've collected, there's always something that probably needs to be done. And don't forget outside.
Gardens and lawns will continue to thrive with regular maintenance, as will your decking, timber furniture, privacy screens, gutters, roofing, fencing, and paving.
If you walked around your home, inside and out, what items would be on your "To Do List"?
Now is the perfect time to get those jobs done. Hire A Hubby is here to help so please call 1800 803 339 to book a free Quote, or click here to Book online.
Hire A Hubby has processes in place to ensure the health and safety of our franchisees, their customers, and our staff is protected. Click here to read more.