It's been a busy 2015 for Hire A Hubby, we've been all around Australia helping homes with our handyman work and more. We spent time educating and promoting awareness of men's health to our fellow Aussies. We transformed properties to give the public a great chance at increasing the worth of their homes whilst on the real estate market. We worked alongside some fantastic alliance partners to bring you the best products. We continued providing companies across the country with a commercial property maintenance solution that they could trust. We've been reminiscing over what the last year held for HAH and here are some of our highlights; we start with the numbers:
3099 Suburbs Serviced
7701 Customers Helped
$72,483.25 Donated to the PCFA this year alone
120 Hubbies Pledged to get Checked for Prostate Cancer in September 2015
7404kms Driven in the Man Van – 200,563 Visited www.hireahubby.com.au
—–
FEBRUARY – we joined forces with PayPal to give away $1000 to a lucky Hubby customer.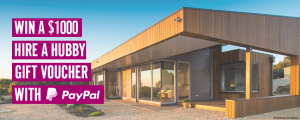 MARCH – a few of our Northern Beaches Hubbies sponsored their local Ladies Golf Competition held at Cromer and Rick from Hire A Hubby Lavington and his friends & family completed the City2City 10km run.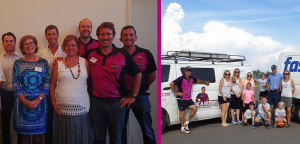 APRIL – Hire A Hubby Rouse Hill sponsored their local Ram's Netball Team and some of our Queensland Hubbies including Hire A Hubby Capalaba, Manly and Victoria Point worked with Radio 96.5 to repair a fence for their listener Yvonne so she could get a puppy!
MAY – we celebrated Mother's Day with a competition. We asked you to tell us why your Mum deserved to win a $300 gift card to use around her home and our winner was Susie and her Mother, Audrey; we're sure you'll agree that her lovely sentiment was a deserving win.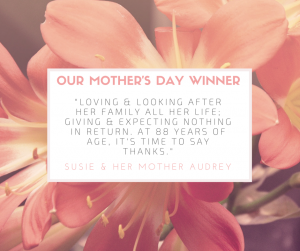 JUNE – half way through the year we celebrated Men's Health Week and continued our efforts to raise awareness of men's health, in particular the importance of getting checked out for Prostate Cancer.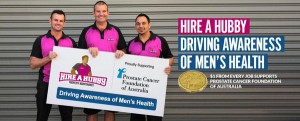 JULY – we found our first HAH canine mascot in Nigel from Hire A Hubby Doncaster's pooch.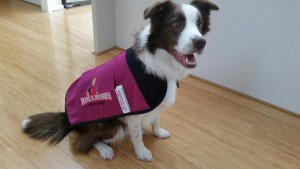 A couple of our Queensland Hubbies found their names in the programme of the newly HAH Wynnum & Manly sponsored Manly Redland City Seagulls team. We also saw our Northside QLD Hubbies reach out to their neighbours to create a community home in Everton Park.to Roz and Steve from Hire A Hubby Ashgrove got together with the Northside Hubbies from and they all clubbed together their time for a working bee to finish off the work on the studio and garden. Take a look at the film below:
AUGUST – this month was the biggest highlight of our annual calendar: the Hire A Hubby National Annual Conference 2015 in Uluru. All but a few of our Hubbies descended on the sacred grounds of Uluru for an educational and fun weekend. We learnt a lot about the history of the area and then went into conference mode to learn about how to enhance our business to better serve you, and your homes. Watch the recap:
SEPTEMBER – this month was Prostate Cancer Awareness Month, 120 of our Hubbies took the pledge to get checked. We are so proud to be a part of this initiative and look forward to continuing this for years to come. With your help, we have donated over $72k to the PCFA.

In the middle of the month, our Hubbies from Orange and Katoomba headed to Nepal to rebuild a school following the 2015 earthquakes. Read more about their trip here.
OCTOBER – we teamed up with Oliver Gavin, Nick Percat and their team at the Sandown, Bathurst and the Gold Coast V8 series. Did you see car #222?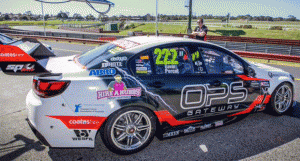 NOVEMBER – our Victoria Operations Manager Brad went down to the Ronald McDonald House in Parkville to remove all the old fridges from families' rooms and replacing them with recently purchased new ones.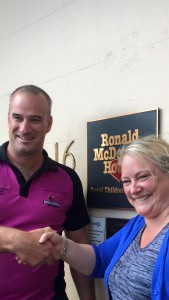 We are so grateful for all your support of Hire A Hubby and the work we do in your homes, places of work and your community. We look forward to continuing in 2016 and hope you all have a fantastic New Year!