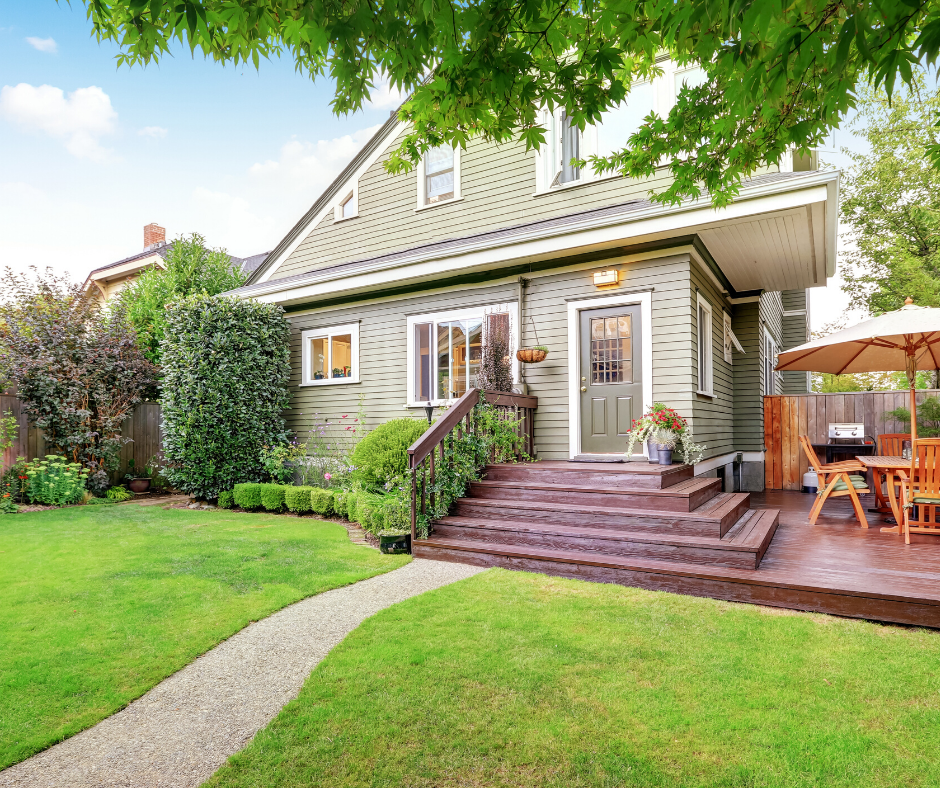 The current Covid-19 pandemic has presented us with a unique situation and many challenges. It's important that we remain positive and focus on the aspects of our day to day lives that we can control.
If you're now working from home, take a look at this list of outdoor maintenance jobs we've put together for you to tick off your "To Do" list.
1. Gutters
It's a good idea to clean your gutters out twice a year. Sick of your gutters getting clogged up by the Autumn fall? Now is the perfect time to get us in to install gutter guards!
2. Fencing
A fence is like your favourite coat – it should be something that you want to show off to people, not something you're embarrassed for people to see. More importantly, it should be something that you like to see, not something that causes you stress every time you arrive back home. 
If your fence needs some loving, look no further than Hire A Hubby. If your fence is passed it's used by date, why not have us build you a new one? Need a new pool fence? We can do that too – you'll just need to make sure it complies with your State laws. 
3. High Pressure Clean
Whether it's the pavement, exterior walls or the boat, there's not a lot that doesn't look vastly better after a good high pressure clean – except maybe the daisies. We love high pressure cleaning – give us a call. 
4. Landscaping 
From paving to garden beds and retaining walls, we're here to help you with all your landscaping needs. It's amazing how a simple retaining wall can transform your backyard from a dog's breakfast to an isolation destination. Here's an idea for Winter: how about a fire pit?
5. Cubby Houses
Looks like you're going to be spending a lot more time with the kids. A cubby house is a great way to prevent you and the kids from going stir crazy. Our hubbies are the cubby house experts!
6. Carpentry
Here's a few ideas for you:
Garbage bin nook – that's right. Ugly bins don't have to detract from your home's magnificent facade. We can build you a stylish nook to hide the bins away.
Pool filter cover – Another eyesore. Cover it up and turn it into a bench. What?! Amazing, I know.
Benching/Outdoor Furniture – Our hubbies can create bespoke furniture to compliment your outdoor aesthetic. Benches, seating, we've got you covered.
7. Decks 
It's generally advised that you clean and oil your deck every 6 to 12 months – best practice is twice a year. As the weather begins to cool down from what was a damaging summer, now is the perfect time to give your deck some TLC. 
8. Painting
It's amazing what a fresh coat of paint can do to the outside of your home. Or maybe you just need some touch ups to breathe some new life into your home's exterior. Whatever the job, Hire A Hubby is here for you. 
9. Hedges and Lawn Mowing
While we're over, why not have us mow the lawn and trim the hedges for you? Yes, that's right. There really is nothing we can't do.
10. Cleanup
If your backyard is in desperate need of a general cleanup, give us a call. All that junk you've gathered over the years… gone. Just like that. We can remove trailer loads of garbage, leaving your backyard spotless. 
Hire A Hubby is here to help so please call 1800 803 339 to book a free Quote, or click here to Book online.
Hire A Hubby has processes in place to ensure the health and safety of our franchisees, their customers, and our staff is protected. Click here to read more.