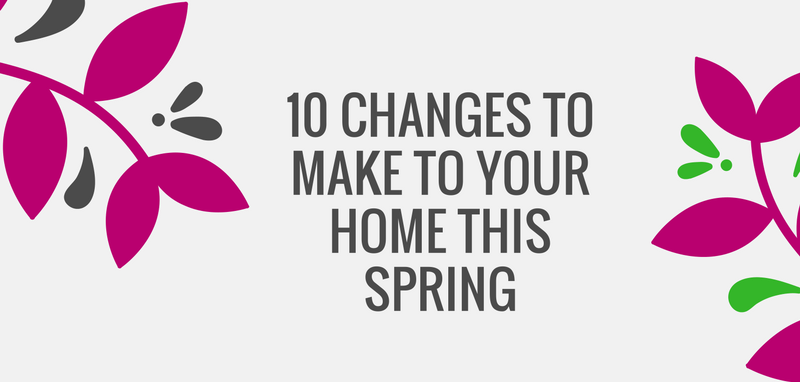 Winter's been and gone (yay!) and now we're on the road to Summer. Time to put away the heavy doonas & throws and start brightening up the place. Here are our top ten tips for transforming your home this Spring:
1. Complete a Big Spring Clean
This is the first and most obvious home change that pops up everrrrry year, with good reason; after all a clean house = a clean mind. Last year we created a Spring Cleaning Guide which will help you make your house sparkle one task at a time. Start with the kitchen, head to the bathroom and the rest is downhill from there.
2. Rework your Art Gallery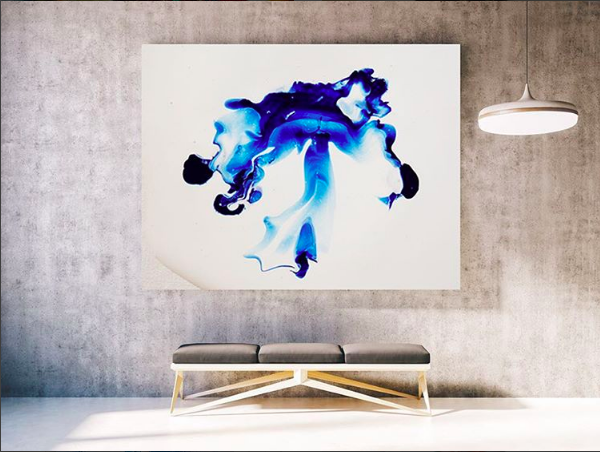 Start the warmer weather off by hanging new bright and airy artwork or moving your existing artwork around. If you've got bored of the piece that lives in your bedroom, try swapping it with the art in your hallway or living room. Not sure of how to present your artwork? Take a look at Better Homes & Gardens' guide of 'How to Arrange Art'.
3. Enhance your Wardrobes
Instead of just swapping your Winter clothes for your warmer temperature options, why not swap your wardrobe too? With closet options for all spaces, sizes and requirements, you're sure to find a wonderful home for your clothes. Looking for inspiration? Have a look at our 'Closet Dreams' Pinterest board.
4. Wallpaper vs Paint
If you're really looking for a change to your home, but don't have a huge budget to spend, a quick lick of paint or a roll of wallpaper can make a world of different. According to House Beautiful, these are the colours you're looking for to be on trend: pink, yellow, green, teal, blue, purple and white.
5. Bring the Outdoors In
The Backyard Boss' article says that "Adding plants aren't only great for air quality, they add a visual appeal that brightens up any room. Plus, studies have shown that caring for plants actually improves your overall quality of life through an overall improvement of well-being, and increase in attentiveness (just to name a few)". Whether you go for a big, small or edible plant, relax and enjoy the health benefits.
6. Upgrade your Light Fixtures
One way to transform your home completely is to switch out the light fixtures. Gone are the IKEA paper lanterns, say hello to Edison bulbs and low hanging lights. For ideas of lighting that might match your home, have a look at our 'Shining Bright' Pinterest board.
7. Start Thinking About Your Outdoor Spaces
Now is the perfect season to make all the changes to your outdoor spaces. It's a good idea to have your deck re-oiled and maintained properly before the really hot temperatures hit. Maybe this is the Summer to install a very cool feature to your backyard like a pizza oven or plunge pool. Whatever you're thinking for your outdoor area, be sure to get the ball rolling before the seasons come and go.
8. Renovate your Bathroom
The bathroom is one of the most important rooms in the house so it's only right it's one of the best rooms! Plan your salle de bain reno so it's complete in time for a long cool shower, in the hot Summer sun. Have a nosey at our renovation case studies for some of our previous projects.
9. Reseal your Windows
Save on your cooling (and heating) bills by reducing drafts from your windows. Not only will resealing the window preserve your house from the heat leaking in, this quick fix will also preserve the life of the window saving you even more money in the long run 👍 .
10. Update your Kitchen Tiling/Splash-back
After that bathroom renovation above, another full blow redesign of your kitchen might be a bit much, so why not just update the tiling? A new splashback can completely transform the whole room and with so many designs to choose from, the change is an easy way to reflect your new Spring style.
Happy Spring from the Hire A Hubby Team!
If there's anything we can help with for your home, please give us a call on 1800 803 339 or book a free quote today.